Is Snapchat location Accurate? Know in detail
Do you want to know if your Snapchat location is accurate? We might be able to provide you with some information on this subject. To learn more about this subject, see this article.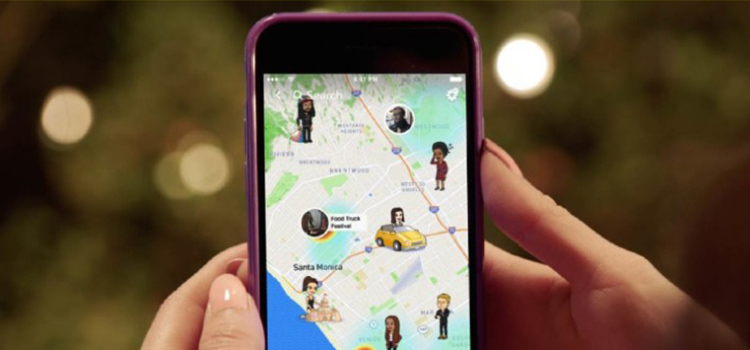 What is Snapchat
Snapchat is a famous social networking application that allows you to communicate photos and videos to your contacts. The catch is that the images are only available for a limited time before they vanish. Furthermore, once you open a snap, you can only replay it once before it disappears. The action of your friend in your conversation will be visible to you, and vice versa. You'll know if he snaps a screenshot or repeats a snap. This app's users can see how intriguing it is.
Features of Snapchat
Friends can be added using their id or entire name. You can then send them snaps if they accept. There are a variety of filters available on Snapchat as well. These filters are amusing and can add to the intrigue of a conversation. You may also create snap streaks with your acquaintances and share stories that will disappear after a day.
What is a Snapchat map?
Snap map is a feature added to Snapchat that allows you to share your location with your friends and observe where your friends are when they open the app. It was one of Snapchat's most controversial features upon its release. This is the simplest approach to finding out about someone's Snapchat behavior. Snap Map is an interactive map that you can use to communicate your location with your friends on Snapchat. When friends share their location with you, you can see them. If your friends' Bitmoji accounts are linked to Snapchat, their Bitmoji characters will appear on the map at their current position.
How Correct Is a Location Provided by Snapchat?
Snap Maps are based on the most recent time you signed into the app. Because Snapchat is so addicting that almost everyone uses it, anyone who shares their location will be precise to within a few meters.
The disadvantage is that if someone can avoid viewing Snapchat for a length of time, their location will not be updated, and if they disable location services, their location will not be updated. Some users do not update their location for over 46 minutes, resulting in slow and map becoming incorrect on Snapchat. While Snapchat will (most likely) continue to track your location, it will not be visible to others in your network. 
Is it possible to change your Snapchat location manually? When it comes to updating your location, Snapchat Support says you have two alternatives. You have the option of changing who can see your location or hiding it entirely. All you have to do is click the setting icon on top of the map screen if you prefer the latter.
Can Snapchat Mess up Your Location?
Their current location reflects the last time they used Snapchat. If a friend does not use the app again after updating their location, their location will remain on the Map for up to 8 hours. If a Snapchatter does not open the app for more than 8 hours, their location will be completely removed from the Map.
How Do You Know if Someone Has Turned Their Snap Maps Off?
It's possible to look up someone's position on a map using both the Snap Map and the Snap user's profile. If a Snapchat user's map isn't visible, it's because Snap Map is turned off or they haven't used the app in over six hours. In such instances, using Snapchat to track down their location is not possible.
Even if you're in Ghost Mode, you'll need to click Allow to find out where individuals are on Snapchat. If you've been using Snapchat for a while but haven't yet enabled location services, you can do so with ease by going to the iPhone Settings App: Launch Settings. From the list of apps, choose Snapchat.
Conclusion
We spoke about how accurate Snapchat maps can be and how to use them in this article. We hope you found this post useful and that you discovered what you were looking for.
Subscribe

to our newsletter

& plug into

the world of technology