Every software company needs a professional remote developer since they can deliver their finest work because remote developers can work from home and at their own pace while still providing productive work to the organization. Remote developers work from anywhere they wish; they are employees of a company but do not have a dedicated workstation. Instead, they work from home. Although remote developers work independently, they are employed by software businesses.
Why Do Software Companies Hire Remote Developers?
Businesses Engage a Remote Developer for the Following Reasons:
Remote developers are easily found on social media.
They work from home instead of the office, resulting in more productive labor from a remote worker.
Developers who work from home don't need to be given a desk or other basic office amenities by the company.
Many companies identify new and experienced remote developers using social networking.
Many people enjoy working from home as they can sit at home and work for various companies.
That everyone can work remotely as a remote developer is quite motivating to everyone.
If someone quits their employment for whatever reason, they can work as a remote developer if they have the expertise.
This is a new start for their profession and lives.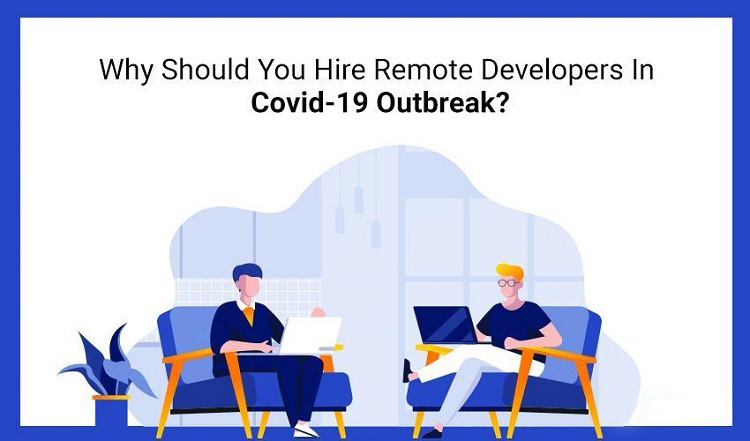 Some Benefits of Remote Developers in Software Company
1. Increased Productivity
They work from anywhere in the world, in a comfortable atmosphere. This gives them extra work and explores ideas. Working from home makes people more active and able to multitask. The organization continuously wants new ideas and productive work from its staff.
Skills are important here for the remote developer to manage all the work.
2. Hiring Candidates Around the Globe or Pool of Talent
When hiring in-house developers, you have limited options. They must either reside nearby or agree to relocate quickly. Hiring a remote developer gives you a huge competitive advantage. Because you can recruit anyone from anywhere. This helps the startup to hire the best people worldwide.
Regardless of the outcome, always cease the collaboration after one task. When you start a project with a remote crew. So, you gain access to an unending supply of qualified professionals. Remote work is a genuine thing.
3. Minimal Infrastructure Costs
You do not need to construct additional office space for your remote employers, which can save you thousands of dollars. It takes millions of dollars to put up a huge office space for a large group of people.
If you hire remote developers, you will save a lot of money because you will not have to pay for their desk, IT system, office supplies, and so on. So, if you want to reduce your costs, engage a remote developer.
4. Low Employment Expenditure
According to Matt Long – CEO of Groove Technology (the best outsourcing software company in Vietnam), a developer's hourly pay in the United States is $ 100. In Vietnam, however, it costs only $ 25-30 per hour. Assume that developers labor for 1000 hours. Then it will cost $100,000 in the United States and $ 25,000–30,000 in India. As a result, you can save $75,000 per developer.
Other expenses include health insurance, special allowances, vouchers, vacation vacations, and so on. This can be very expensive, and you can save a lot of money if you hire remote developers.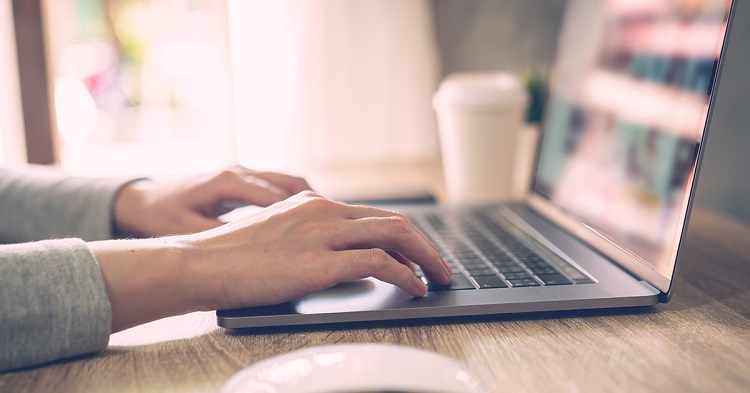 5. Multicultural Influence
If you decide to hire a remote developer team from another culture. As a result, you'll be able to acquire insight and understand your project from a new angle. Various cultures have different ways of thinking and coding.
Diverse perspectives can result in a genuine and new approach. A wider audience than your initial proposal.
6. More Creative Thinking and Relaxed Minds
You get a wide range of viewpoints contributing to your product or project. When you work with remote developers. Your remote team has a unique perspective on your ultimate goal. For any problems or glitches that develop, they may come up with creative solutions. So, you don't have to go back after the project is finished.
7. Avoid to Spend on Visa
Another advantage of hiring remote engineers is that the organization does not have to pay for the worker's visa. They can work from anywhere in the world, and the employer does not have to pay for their visa either.
8. Remote work as a Future
Working from home will become the new normal, particularly in the IT business. Following this trend, an increasing number of businesses are allowing their staff to work from home. Your couch has become your office workstation.
If the company hires all remote workers/devs, the company will generate a profit, and the company will also create its future by recruiting remote developers.
9. Communication and Collaboration
The number of connections and links built by the company is proportional to the number of remote developers recruited by the company. Communication and coordination with various people or websites with the purpose of finding remote workers spread the company's name further.
This aids in the development of the company's brand.
10. Expansion of Digital Marketing
Hiring remote development teams increases company flexibility. That adjusts and scales as required. This allows the startup to easily adjust to shifting market demands. This is vital for fledgling businesses trying to grow swiftly.
Conclusion
Remote hiring has been a strong driver of change in modern businesses. you can recruit anyone from anywhere if you have a good social recruitment solution in place. Groove Technology has tailored its tactics and processes to serve small and large enterprises alike. This has helped the organization save money, employ more skilled people, and gain a competitive advantage over other teams who do not hire remote workers.
For further questions, feel free to connect with us!