Processor, the heart of your computer. You will always try to get the best processor from the market. Though there are many processors of different manufacturers AMD vs intel's processors is more popular than all others. But what about AMD vs Intel processors? Which one is more efficient and which company's processor you should buy? Let you know the advantages and disadvantages of this two processor.
Important Factors
AMD vs Intel processors, before taking the decision you may overlook these factors and compare them to determine which one is the best. These are the mainly most important and responsible for the overall performance of your PC.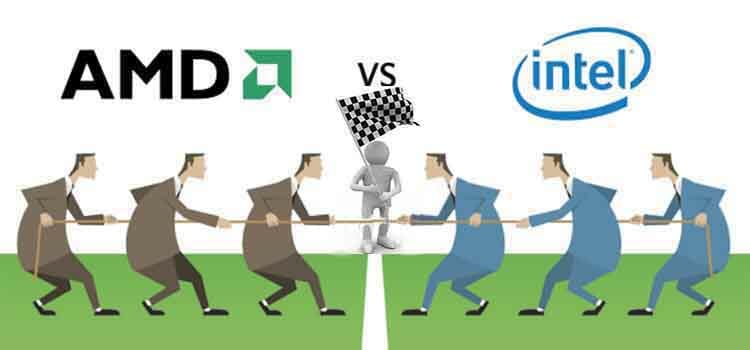 CPU Architecture
The core is the basic structure of a CPU. In another way, CPU is made with the combination of some cores. A core is a physical part of a CPU that can work in a particular task at a time. We can take a core as a small individual processor. So, if there are many cores(s), then that processor will process faster.
AMD's one of the best processor AMD FX- 9590 is based on the 32 nanometers 'Piledrive' architecture technology. It has 2 cores per module. It has 4 module and it is an 8 thread CPU. So it has 8 cores in total. There are modules of 2 CPU cores which is paired with one single mathcore. AMD Turbo Core 3.0 Technology optimises superbly across the cores of the CPU and enables maximum computing performance for the most intensive workloads.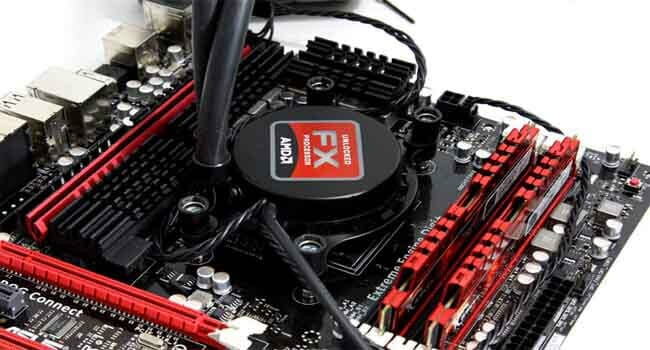 On the other hand, Intel core i7 mainly has 4 cores in the processor chip. That means it has four internal processor and it is called quad-core processor. Though some Intel Core i7 processor has six or eight core, in general, they have 4 cores in the chipset. Another fact is they have a graphics chip in the processor. Though it is not that much enough for gaming but well enough to watch the video.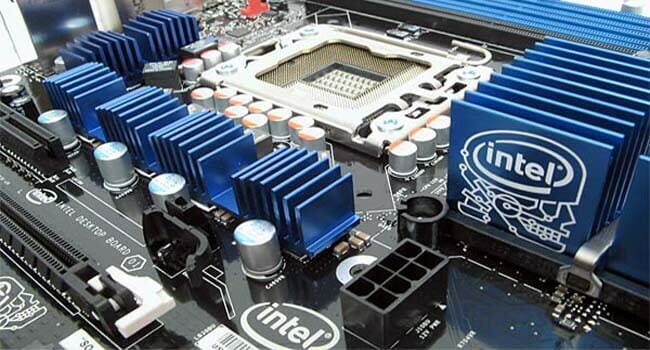 So, you see that AMD processor have more core than same rank Intel processor. That means ADM processor will give you an extra advantage on multitasking. And if you are a gamer, more core processor will give you better performance. so, in this case, AMD processor is ahead from the Intel processor.
Speed and overclocking
CPU's speed i.e. clock speed is measured in GHz. more speed means the processor can process a task faster. It affects greatly on the overall performance of your PC. Processor manufacturers produced a different version of the same type of CPU that are different in speed.
Intel popular core i7 have total 7 generation. Intel 6th generation processor Core i7-6700 has a speed of 3.4 GHz and uses 4 Cores. Skylake technology 6th generation processor Intel Core i7-6785R has a speed of 3.3 GHz and have the same amount of processor as i7-6700 has. Again 7th generation Intel processor core i7-7700's speed is 3.6 GHz. Another version of 7th generation processor with Kaby Lake-X technology, core i7-7740X has a speed of 4.3 GHz.
Turbo Boost Technology
Intel processor used their own technology 'Intel Turbo Boost Technology' in their latest processor(s). This technology enables their processor to accelerate their performance both processing and graphics when they are at the best possible load. It allows processor core to run at the fastest possible speed than the rated limit frequency.
Turbo boost frequency depends on some factors to give the maximum power to the processor core. They are i) type of workload, ii) Number of the active core(s), iii) current consumption by the processor, iv) power consumption by the processor & v) temperature of the processor.
On the other hand, AMD processor uses its technology AMD Turbo Core that allows the AMD processor to adjust the working core frequency of the processor and also control the same. So that this can increase the performance of the processor maintaining lower power. 'AMD PowerNow!' is another dynamic technology by the company to boost up the performance of AMD processor(s) used in the laptops.
AMD Turbo core and Intel Turbo Boost is almost the same technology by the two manufacturers. They both boost up the performance of the processor's core at the highest frequency and control them at the low power. But at the benchmark report, it seems that Intel Turbo Boost technology is more efficient than AMD Turbo Core.
Gaming Performance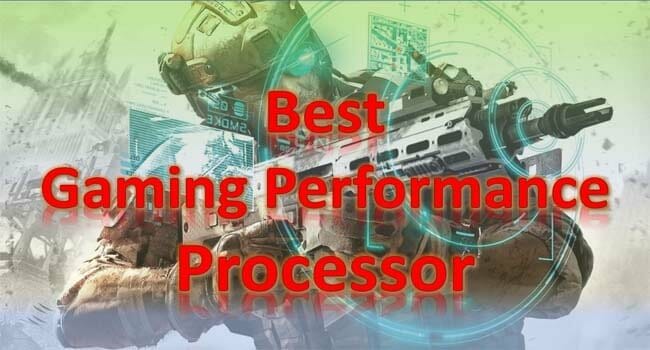 Gaming performance is a big factor that indicates which processor is better than the other. AMD normally made their processor as APUs that means it is a combination of an AMD processor and AMD Radeon graphics on the same chip. This combination will give an excellent performance for low-end gaming. If you add another external ADM Radeon graphics card, your PC will give you one of the best gaming experience.
Intel also adds a graphics chip of their own with their processor. But unfortunately, it is not enough even for low-end gaming. If you are addicted to high-end gaming then you must add a high rated external graphics card of Nvidia or AMD to your PC.
In fact, the CPU is not a limiting factor for gaming. If you are a hardcore gamer you must add an external graphics card to your PC. But if you look only at the processor's gaming performance, then AMD's Ryzen series processor is far better than Intel Core i7 or latest core i9 for gaming.
Power consumption and Temperature
Nowadays, power consumption by the processor is a matter of concern. Both Intel and AMD are trying to make their processor at a low-power consuming rate. Newest AMD and Intel processor AMD RYZEN 7 1700 and Intel core i7 7700 needs the same power. They both need 65 W to run them properly.
Intel core i7 7700's temperature can be up to 54 degree Celsius when it is in gaming. But at the time of heavy load, it can be up to 63 degree Celsius. On the other hand, while gaming AMD RYZEN 7 1700 processor's temperature rises up to 61.3 degree Celsius and at the moment of heavy load, it can be 70.8 degree Celsius.
Durability
In most cases, after buying processor you will not any problem with that durability. Almost all processor is made to serve for a long time and they do it nicely. The processor can be damaged for cooling fan problem or uncontrolled current. Besides these, there is ample of chances to damage the processor or to stop it performing.
It is an integrated circuit and manufacturers made it that it will be able to process computer data and performing the same task for a long period. So in the question of durability, both Intel and AMD processor is a good one and that's why these two companies are the leading processor manufacturers company in the world right now.
Performance vs price
The price of the processor is a matter of concern for you before buying your PC. In price comparison, AMD's processor is cheaper than the same category Intel processor. AMD latest and one of the best processor is AMD RYZEN 7 1700 which has 8 Cores. Similar Intel processor is Intel i7- 7700 which has 4 cores.
The price of both this processor is almost same. Intel core i7- 7700 is $282 and AMD RYZEN 7 1700 is $280. If you look at the performance of this two processors then you will find that Intel processor is a little bit ahead from the AMD processor. AMD processor is better for work as it has 8 core where Intel processor has 4 cores. But for gaming performance and display, Intel processor will give a better performance than AMD processor.
Intel core i7 7700 is 3.6 GHz and it can be up to 4.2 GHz at turbo boost. But AMD RYZEN 7 1700 clock speed is 3 GHz and it can be 3.7 GHz. But the multi-core speed of AMD processor is better than Intel core i7. Both processors need 65 Watts power and their Lithography is same and that is 14nm. But AMD processor is newer on the market for 2 months and it has 16 threads to work.
So, you can see that Intel core i7 7700 and ADM Ryzen 7 1700 is almost same performing processor in the same price range. But Intel core i7 7700 processor is slightly better for its better clock speed and little bit good performance. But if you look at the multitasking performance and thread controlling than AMD RYZEN 7 1700 will be a good choice for you.
Summing up
Talking about amd vs intel processors is like comparing two best things in the Computer market. Both Intel processor and AMD processor are best enough to satisfy you. They are better in some different factors. So which one is better is depended up to your need. If you want a performing processor at a low price, AMD is good for you. Otherwise, for durability, Intel will be a good choice.