In your incredible gaming experience, the CPU holds a lot of importance. Most of us are unaware of the fact how does CPU affect gaming? But from the speed to the proper playing experience, the CPU impacts every possible area of gaming. 
CPU is a must while you are going for PC gaming. Whereby the ways your CPU will affect the gaming that largely depends on the type of game you are playing. As mentioned above, your gaming quality, experience, speed, response time- everything depends on your CPU. Today, we have given an elaborate focus on this case.
So here's an effort of making you aware of the effects of CPU on gaming! Alongside, we will also share some options over a good CPU for gtx 1080. Without any further ado, let's begin the real talk!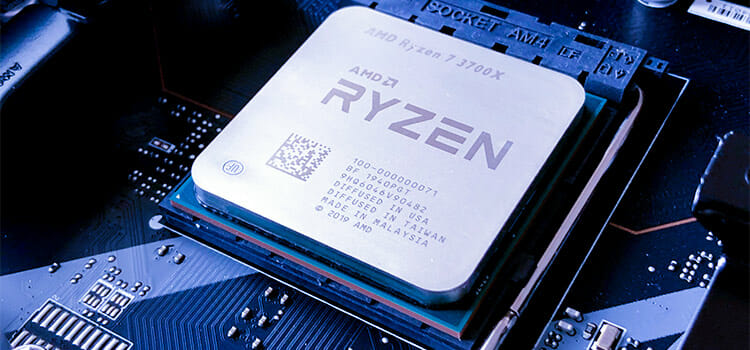 How Does CPU Affect Gaming?
Your CPU can affect your gaming experience in several ways, depending on the type of game you are playing. We have gathered all the possible sectors where your CPU might affect your gaming experience. Let's have a look: 
CPU Speed- The CPU is actually the brain of a computer. A faster CPU means that your games will load up faster. So no wonder that gaming will depend on your CPU speed. The faster the CPU the greater the gaming will be! In fact, if your game lags in between the playtime, your CPU is entirely responsible for this occurrence. 
High-end specifications- If your CPU isn't decent enough to offer high-end specifications for supporting GPU then you are in trouble here! So CPU affects strongly on getting support from an additional GPU, which is kind of a great fact about gaming! 
Usage of CPU- If your CPU has reached 100% usage then your gaming will be affected here! Reaching 100% usage means your CPU is being bottlenecked, which means either your CPU has a low core count or your CPU is slower than your GPU. Although 100% usage of CPU doesn't affect your PC unless it's crossing the recommended max temperature, it does affect gaming. Especially when you are playing online as your PC may freeze at crucial moments! 
Core count- The implications your CPU will have on your games depend on the number of cores your CPU has to offer. Generally the more cores the better, but 4 cores is enough for modern titles to run smoothly. If not, you will face a lot of lags especially when you try to play large games. 
CPU bottleneck- The graphics card needs to get information from the CPU. If your CPU isn't able to keep up with your graphics card then that will be a great factor while gaming. Although it's the graphic card that strongly affects your gaming sometimes, your CPU must keep up with the graphics card to serve you in a good way. 
Balanced system- Having a balanced system is important for getting optimal frame rates in-game. If your GPU happens to be faster than your CPU, it will cause a bottleneck which will negatively affect your gaming performance, which means you will be getting less performance than your GPU is capable of. This also creates an unstable system that may cause hangs, crashes, and stutters at the most unexpected and crucial moments! 
Input latency- Since online gaming requires faster input-output latency, having faster input latency will give you a competitive advantage against your enemies. Your CPU is responsible for these input-output latency tasks. Thus having a faster CPU, will give you an advantage against opponents. 
Faster CPU means better framerates- While your GPU is responsible for processing your game's framerates, your CPU is what delivers those frames to your display, thus even if your GPU is capable of processing 200 FPS+, if your CPU is not capable enough you won't be getting your desired results from your GPU.
A Few Choices as Good CPU For Gtx 1080: 
As mentioned earlier, your CPU needs to be properly compatible with your graphics card. If not, then your gaming experience will be hampered badly. If you own one of the most powerful graphics cards; which is Gtx 1080, then you must be extra sincere about choosing the CPU for you as well. 
Hereby, we have picked the top 3 CPUs that can be well compatible with gtx 1080. Let's have a look: 
1. Intel Core i5-8400 Desktop Processor 6 Cores up to 4.0 GHz LGA 1151 300 Series 65W
Key features: 
Provides the best gaming experience with incredible compatibility with Gtx 1080 
Best for getting yourself an upgraded gaming build.
The fan mount is very easy to use and helps in quick installation. 
Great performance considered specifically for heavy gamers. 
Undoubtedly best service and longevity in a reasonable budget. 
2. AMD Ryzen 5 2600X Processor with Wraith Spire Cooler – YD260XBCAFBOX
Key features: 
A wide range of supported technologies will add up to your gaming experience. 
Gives a solid performance in any kind of gaming. 
Incredible outcome and compatibility with Gtx 1080. 
Helps with convincing adjustments to fulfill your gaming needs. 
The processor power always stands out a step ahead for gamers. 
3. AMD Ryzen 9 3900XT 12-core, 24-Threads Unlocked Desktop Processor
Key features: 
Incredible processor for having a faster gaming experience than that you have ever had. 
You can play almost all the popular games with 100+ FPS performances.
The multi-threaded performance is incredible considering the pricing.
Offers better control with a more efficient and new architecture.
Frequently Asked Questions (FAQs)
Does the CPU really matter for gaming?
To be honest, gaming largely depends on the CPU. From CPU speed to GPU support, there are a bunch of requirements in gaming that directly or indirectly depend on the CPU! Moreover the powerful the CPU is the greater the gaming will be.
Is 100% CPU usage harmful for gaming?
Actually, yes. 100% CPU usage does affect gaming. Especially if you are playing online you will find your PC freezes in extreme and crucial moments. So it's quite impossible to continue gaming with 100% CPU usage!
How many cores do I need for gaming?
There is no limited answer to this question. The more cores the better your gaming will be. But in modern games nowadays 4 cores will be enough. If your CPU offers 4 cores then you can continue gaming with that CPU smoothly. 
Does the GPU depend on the CPU?
GPU and CPU aren't dependent on each other. There should be a perfect balance of chemistry between the CPU and GPU. Moreover, the GPU can not be faster than the CPU. Because that will negatively affect your gaming experience. 
Does the CPU have to keep up with the Graphics cards?
Obviously! The CPU feeds information to the graphics card. No matter how strongly gaming depends on graphic cards over CPU. The CPU should always keep up with the graphics cards. Otherwise, there will be a CPU bottleneck again! 
Final Thoughts 
By now you should be clear about How does CPU affect gaming? Alongside, our suggestions on the few incredible choices for better compatibility with gtx 1080 might have also served you. CPU is undoubtedly important if you want the best gaming experience. 
Unless you are an occasional gamer, you should consider getting the quality CPU seriously according to your gaming needs. So review your gaming needs and reconsider getting a usual CPU for your beast gaming mode. If you want to play like a professional player, you need a good-performing CPU as well. 
However, now that you have got quite proper directions, hopefully, you are going to take your CPU seriously. And if you own a Gtx 2080 GPU, then for the top-notch experience, have a look at our given choices, you won't regret it!