Raspberry Pi 3 was released in 2016, 4 years later than the Parallella. And you will notice a lot of differences between these two mini computers. The Parallella is much faster and more efficient due to its epiphany architecture. But it is more focused on the computing and programming sectors. Also, it requires further dedicated software development.
On the other hand, Raspberry Pi 3 has a huge following. So more and more tutorials, dedicated software, and solutions are available online. Although it might not be as efficient as the Parallella. But for your day-to-day tasks, you can rely on this one. To know more about the Parallella vs Raspberry Pi 3, keep digging further.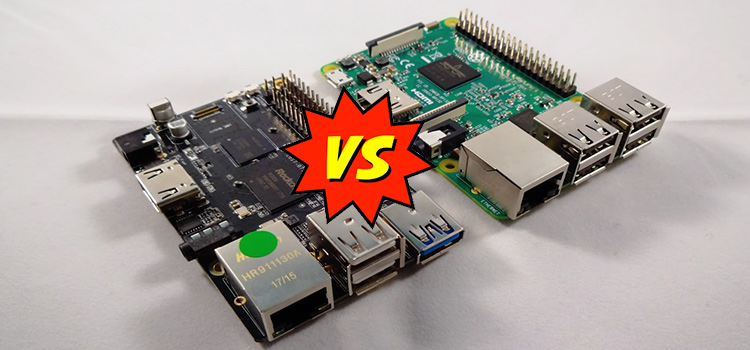 Difference Between Mini Computer Boards: Parallella vs Raspberry Pi 3
To make computing and programming more compact and mobile, more and more companies are now investing in such mini-computing machine industries. And among all these different brands and categories of products, Raspberry Pi has the most popularity comparatively as it provides many advantages at such a cheap price.
But there are some other mini-computer boards like Parallela that deserves your attention as well. The key issue with these mini computers is the speed of computing and programming. 
And considering that, Parallella has decided to come out with a faster RAM of DDR3, whereas other popular devices like Raspberry Pi 3 offer only DDR2 RAM. Also, you will get a better-performing CPU with the Parallella as well. 
Although these features make the device a little bit pricey. But people who need faster and smoother performance might not hesitate to spend the extra bucks.
So what are the main differences between these two mini-computer boards and which one would be the best for you? Let's talk about them thoroughly. 
Detail About Raspberry Pi 3 Mini Computer Board
If you are looking for a pocket-size mini computer board that is not only affordable but also easy to operate, then Raspberry Pi 3 might be the one for you. As we have mentioned before, Raspberry Pi 3 has a huge following comparatively.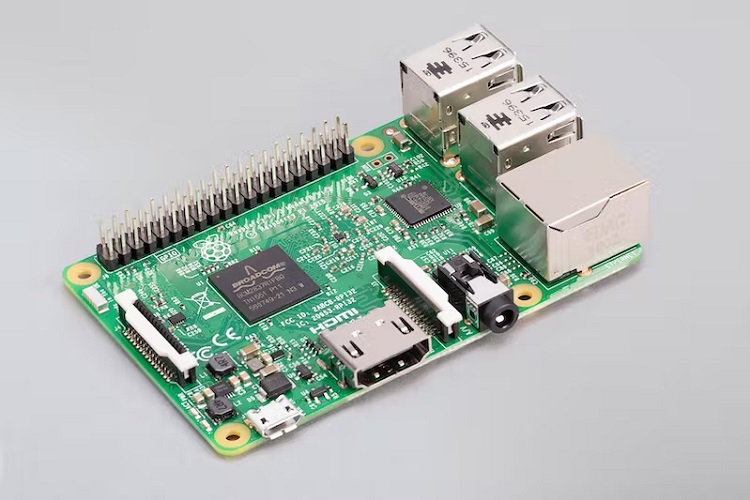 As a result, you are more likely to find a large number of tutorials and software available online. You will encounter almost zero problems that do not have any solution online which is a great advantage for any programmer.
So learning to operate and program this device is much easier than the other options. However, even if you come across any kind of complicated issue whose solution cannot be found through a web search, the official forums are quite responsive. And you might get a reply just within a day.
So before we discuss the advantages and challenges related to this problem, let's have a look at the specifications of Raspberry Pi 3
Specifications:
CPU : Broadcom BCM2837 ,4x up to 1.2 GHz
CPU Instruction Set : ARMv8
RAM : 1GB DDR2
GPU : Broadcom video core 4
Connectivity : Wi-Fi 802.11n, Bluetooth 4.1, Ethernet
USB : USB 2.0 4x 
Audio : 3.5mm jack
Video : 5pin MIPI camera interface connector, 
HDMI (FHD), MIPI display interface, TRRS connector
Power consumption : 350mA
Power source : 5.1V, 2.5A
Storage : MicroSD
Pros:
A large community of users
Lots of tutorials and software are available online
Highly Responsive official Forum
Quite affordable
The installation process is simple as a detailed guideline is provided with the product
You will get a large number of operating systems that might feel like Linux. But some OSes are designed for special applications like Video streaming or gaming.
Offers 12 power and ground pins along with 28 GPIO pins that allow you to have wide connectivity for different kinds of projects
The main goal of this tool is to teach different programming languages in Computer science classes. This device comes with different programming and computing software pre-installed.
With the software RetroPie, you can use this device as a gaming console emulator.
For your multimedia setup, this tool is compatible with 60Hz 1080p (Full HD) video streaming with different streaming applications like YouTube, Netflix, Spotify, and many more.
Raspberry Pi 3 gives you access to connect multiple peripherals through Bluetooth when the number of USB ports is not enough.
You can connect a monitor/TV including a mouse and keyboard and operate it like a regular Computer without any issue. Although the speed might not be up to the mark, your day-to-day tasks can be done easily.
You can upgrade the storage as much as you like as it works through a MicroSD. Also for using different OSes, you can rely on different MicroSD cards. 
On market, there is all kind of accessories related to this machine. Starting from cases, and cameras to replacement parts, you can find it all at a reasonable price.
Cons:
As the device's NIC controller runs through the USB, the network bandwidth is shared which makes the connectivity slower.
Wi-Fi is not fast enough to stream Blu-Ray
Not Powerful enough compared to some other top-notch computer boards. Especially when it comes to streaming 4K or Blu-Ray. Sometimes, you might find an issue with running YouTube as well.
No SATA port is available.
No microphone system on board
2.5A Power source is too high for such a mini-computer board. So you can consider it as power hungry.
DDR2 RAM is comparatively slower. So you might find the device laggy for your day-to-day work.
USB 3.0 might not work on this device.
No built-in storage, so you will have to rely on MicroSD.
Detail About Parallella 3 Mini Computer Board
Just like the Raspberry Pi 3, Parallella is a single computer board of the same size with the same IO (input/output). Although this particular unit costs a lot more than the Raspberry Pi 3. But considering the CPU power, it is worth a shot for sure.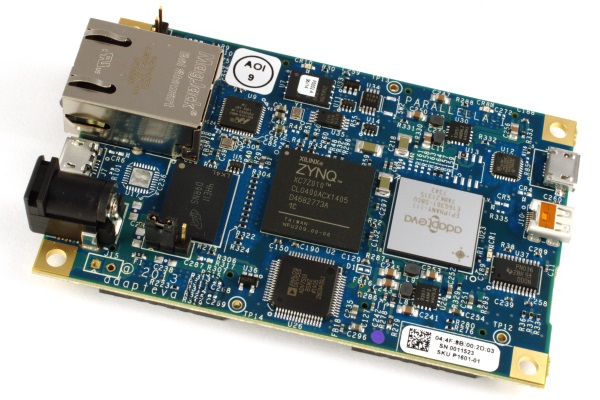 You can even run Microsoft's flagships on its instruction set if you want. However, there is no dedicated GPUs on this device. Instead, you are going to get an individual chip which is the 16-core epiphany coprocessor. In a way, a single core epiphany is computationally equivalent to the ARM. 
Let's have a detailed look at the specification, advantages, and challenges of this Parallella mini computer board.
Specifications
CPU : ARM Cortex-A9 dual-core, Epiphany III 16 Core
RAM : 1GB DDR3 SDRAM
Network Connectivity : Gigabit Ethernet
USB : 1 x USB 2.0 
Display Port : Micro HDMI
Pros
High performance through many-core RISC architecture
Epiphany Coprocessor ensures better performance
Great medium to experiment on different platforms like FPGA, ARM, or the Epiphany architecture for the programmers
To develop the epiphany architecture, the device comes with open-source tools.
Higher speed and smoothness with the DDR3 RAM 
Cons
This is built for your day-to-day work like gaming, video streaming, or browsing.
Might be a great tool to explore the world of programming and give you access to a mini supercomputer with the epiphany architecture, but cannot be a substitute for your regular computer.
It needs dedicated software development because software designed for other boards might not be compatible here. Although you will find numerous software compatible with this one. But still, it requires a lot of work from the developers.
You might not find sufficient technical support or tutorials online.
Conclusion
Now that you have gone through the whole article on Parallella vs Raspberry Pi 3, you might understand that they are designed and built to fulfill quite different interests. Raspberry Pi 3 offers advantages in computing and programming along with everyday tasks. Whereas Parallella focuses on computing and programming only.