We generally create duplicate files in our PC intentionally or non intentionally. These files fill disk spaces unnecessarily on our PC. These can clutter up our PC drive. Also, these can run our PC slower. Out of these so many duplicate files, you face difficulty sometimes to find the original files. In this article, we'll discuss how to find and remove duplicate files.
These unwanted clutters can slow down your other applications. Sometimes some applications stop because of these clutters. The hard drives are scanned to find the duplicate files on our PC. There are so many cleaner applications to find those duplicate files and delete then in order to clean up the clutter and fasten our PC. This can save up spaces in your disk.
How to Find and Remove Duplicate Files in Windows 10
There are many methods or software to find duplicate files on PC. We will discuss the methods. You can use them according to your preferences.
1. Without Using Any Third Party Software
Generally, people use software to find duplicate files. But these applications need much disk space in your PC to operate, which can lead to a shortage of storage. So some people avoid installing the software, extend drives, format drives, and many more. So their option is searching for files using windows explorer. For this, you have to search the file using the name of this in specific drives, and then windows explorer can find you the file. This is not useful for most users. Because, in this matter, you have to know which files have duplicates. Without knowing this, you cannot use this method.
2. CCleaner
You can use an application called CCleaner. It is generally found in most PC preinstalled. Or you can easily download and install them on your computer. It is a free program. So it does not charge anything. To use this you have to follow the steps. These are
You have to open CCleaner. First, you have to run a search for this in the search box. Then you have to click on the application to open it.
Then you have to select a tool from the left sidebar of the PC.
You have to select duplicate finder from the tasks.
Then you have to put the sign in the category in which you search the file. Also, put a sign in those you will ignore. Also, you have to select the folder or drive in which you will search the duplicate file.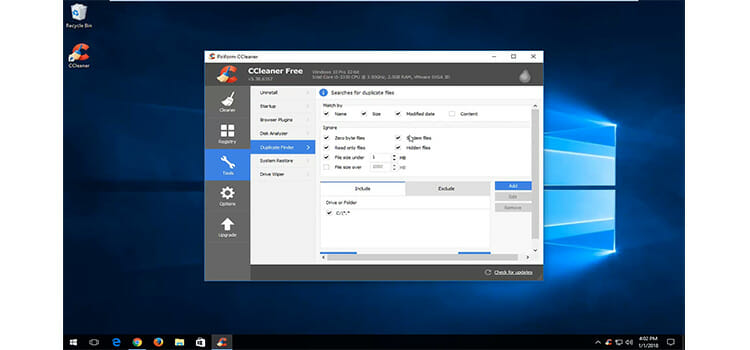 After setting all these things, you have to select "search" to continue.
Then you will find the duplicate files.
You have to select the files you want to remove.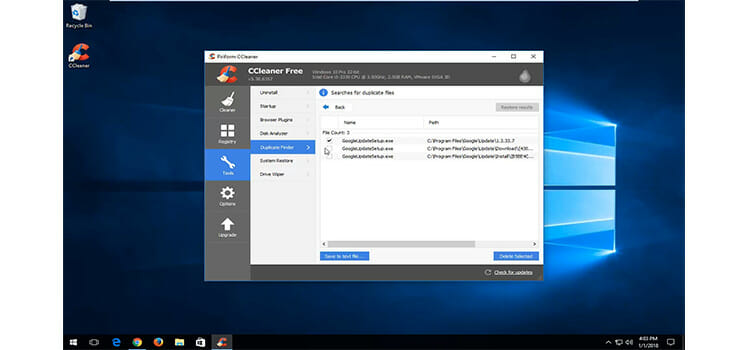 At last, you can select the delete option to finish the task. This is how to remove the duplicate files.
3. Duplicate Finder
This is another popular application of PC to find and remove duplicate files. You can customize your file type, data, and more categories with that. In this, you can find formats of files like MP3, WMA, WAV OGG, MP4, FLAC, AAC, and WAV. Also, you can find the mp3 files. It scans the details of the audio files and can search by the name of the artist's name with the application. You can download the application free. To use this, the steps are pretty much the same as the CCleaner's.
4. DupeGuru
This is one of the duplicate finder applications in the industrial standards. You can get the application in 3 editions. These are standard, music and picture edition.
In standard edition, you can find any file. If the name of the file is slightly changed, it can find you and help you remove the files.
In the music edition, you can find any duplicate music files even if they are not in the same name. You can find the formats of MP3, AAC, WMA, OCC, etc in this edition.
In picture edition, you can find the duplicate images that fill up your disk space. The pictures which are in other type but duplicate can be detected by dupeGuru. Also, the same images of resized and rotated files can be found by this.
You can also use this by following the steps which are given in the CCleaner. Just you need to replace CCleaner with deepGuru.
5. Duplicate Files Finder
Out of all the applications, it is the most lightweight tool. It is very fast and can find and remove files very easily. One of the versions of the application is compatible with Windows 95 and 98. The procedure of using this software is the same as the others which are described earlier.
Also, if you want to learn how to lock the taskbar on Windows 10, click here.
Find and Remove Duplicate Files in Mac
In Mac, there are some applications to find and remove duplicate files in Mac. These are different than the applications of Windows.
1. Without Installing Any Software
Like windows, you can find and remove duplicate files in Mac without installing other software. But it is quite useful. To use this, you have to follow the steps. The steps are
First, you have to open the finder window on the PC.
Then you have to select the Apple menu and select the file and choose a new smart folder.
You have to click a plus button and then select categories such as name, date, kind, type of file, and other parameters.
When the files appear, you can remove the duplicate file you wanted.
2. Duplicate File Finder Pro
If you want to do the task fast, you should definitely choose a duplicate file finder pro for your Mac. To use you have to follow the following steps.
At first you have to launch the app by clicking on it.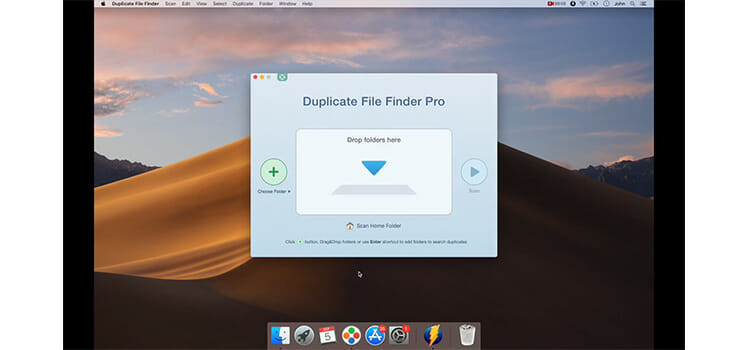 After launching the app, you have to drop the file folder which you need to scan.
Then you have to click on the scan button.
Then it will show you all the duplicate files and you can remove them easily.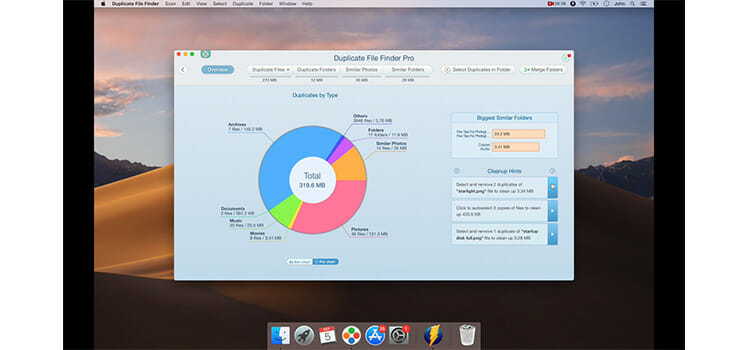 This app allows you to find duplicate pictures in your PC and remove them.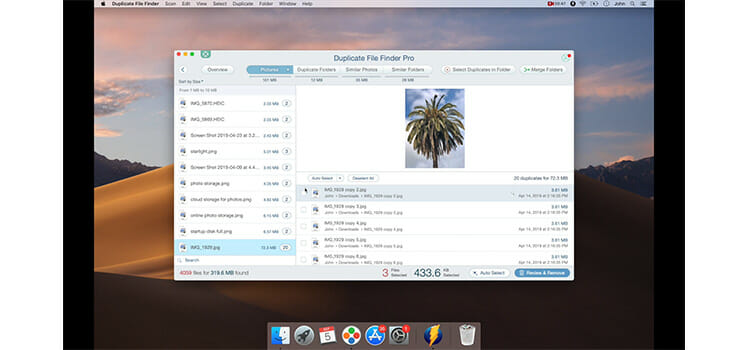 Also, the feature of the app also can scan duplicate files on its own and you can remove the files you want.
Conclusion
There are several methods that are used to find and remove duplicate files in Windows and Mac. All the processes are popular. You can choose one according to your preference.
In Windows, CCleaner is available in most of the computers. And Duplicate finder is one of the fastest applications. It can find your files in various formats.
In Mac, Duplicate File Finder Pro is faster and more useful than the other method.
These methods can help you find duplicate files and remove them easily. Also, it can save your disk space in your PC and make your PC work faster.