When you are willing to read news or articles from famous news sites like The Washington Post, The New York Times, etc. But these sites won't allow you to read their articles or news without getting a subscription. In this situation, either you have to buy a subscription or switch to another site and find there. However, if you only want to read one or two items from an online newspaper or magazine that you don't usually read or love, there are a few workarounds you may use to get over the barrier without spending any money.
In this scenario, you can do some tricks and read the articles without paying a single penny! Basically, you will need to get around the paywalls to get an access and here, we have shared the tricks that you can follow to get around the paywalls when you are using your android or iOS device. Let's get started on finding how to get around paywalls on Android and iPhone.
How to Get Around Paywalls on Android Phones
So, how to bypass paywalls on Android devices? To bypass the hard paywall on Android Phones, there are ways of methods Android users can follow. Here we will talk about the easiest and simplest method so that you can easily get rid of this problem without a subscription and without using any specific paywall Android app. So let's get started.
Way 1: Turn Off JavaScript on Your Browser
Before browsing the news sites, turn off the JavaScript of your browser, and then you will be able to pass the paywall and read the article easily. Here we have shared the steps for Chrome browser as it is one of the popular browsers among Android users.
Step 1: Launch Chrome and go to your favorite news site.
Step 2: Now, tap on the Hamburger icon at the top right corner.
Step 3:  Scroll down and tap on Settings.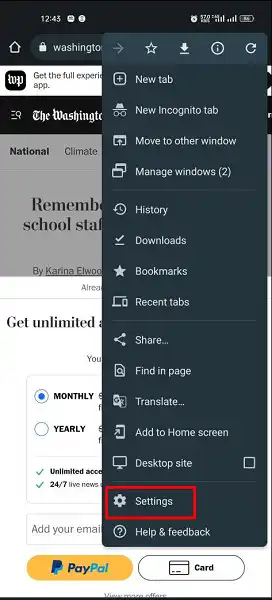 Step 4: Next, tap on Site Settings and then look for JavaScript.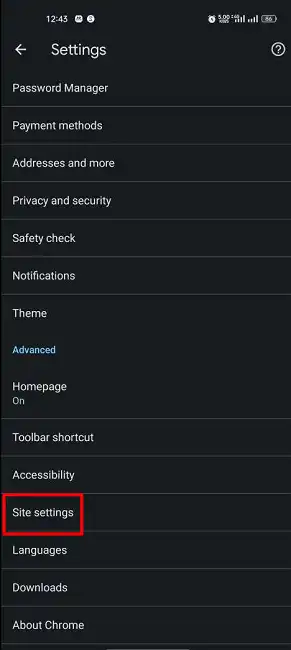 Step 5: Go to JavaScript and disable JavaScript. Now, you will be able to get around the paywalls.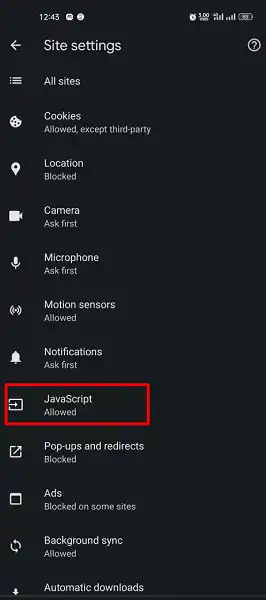 Way 2: Go to the Required Website
At first, you have to click the three dots which are located in the top right corner of your phone. After clicking there will be an option below-named settings. You must like that option.
Now a new dialogue box will appear which has several options. You have to choose the site setting options from them.
There you will get the cookies option activated and to get free access from that site just turn off the cookies option.
After deactivating you just need to refresh it. Then after a maximum of two or three minutes, you will get full reading access to that article. 
This is one of the simplest ways to bypass a Paywall on Android. Now comes another one which we will use if someone can not get benefit from the first one. So let's proceed for the next.
Way 3: Use Incognito Tab
At first, as said before in the previous method, just click on the three dots of that required page and copy the link from there, or by easily clicking on the link above you can copy the link.
After this again you need to click on the three-dot and choose the new incognito tab for private browsing.
In this tab, you just need to paste the link which you have copied earlier and now it is your time. Enjoy the full article without paying.
How to Get Around Paywalls on i-phone
Paywalls make accessing some material almost difficult unless you have a subscription. Many news publishers organizations and other online publications, including The New York Times, The Wall Street Journal, Vanity Fair, Wired, and others, use it to boost income. However, just because there is a paywall in place does not mean you can't get past it using your iPhone.
Although software and browser extensions exist to circumvent paywalls, the majority of us read free articles on our cellphones or ipad instead of news app. So, here's the answer.
Disable JavaScript on Safari to Bypass Paywall
The easiest and simplest way to bypass the paywall is to disable JavaScript. iOS device users prefer to use Safari as their web browser. Hence, you will need to disable JavaScript there. Here are the steps that you will need to follow – 
Step 1: Go to Settings and look for Safari.
Step 2: Navigate to Safari.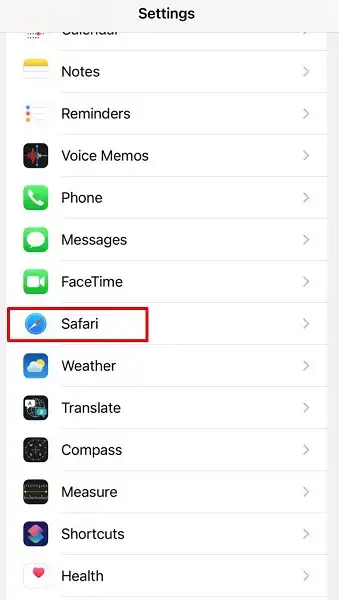 Step 3: Now, scroll down and look for the Advanced option.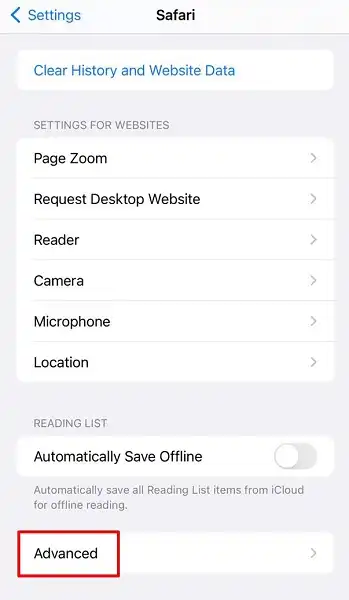 Step 4: Click on it and there you will get the JavaScript option. Now, disable it.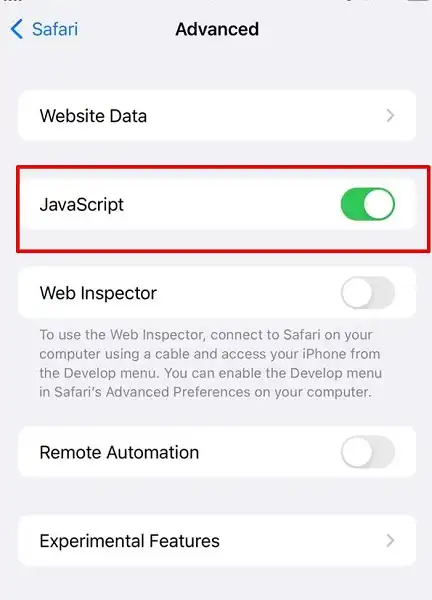 You must first download the Unpaywall shortcut to your device before you can use it. Using the iCloud link below, you may download Unpaywall. Simply tap the Get Shortcut button, and the Shortcuts mobile app will open. There is no unpaywall for android you will find. To get around paywall in Android, you have to use unpaywall android extension in the Firefox extension.
After that, go through the contents of the shortcut, scroll down, and touch Add Untrusted Shortcut at the bottom to add Unpaywall to your device. Note: You must first go to Settings –> Shortcuts and toggle on Allow Untrusted Shortcuts before you can install any untrusted shortcuts.
Now Bypass Paywall in iPhone in 2021
Go to a paywall-protected article in Safari. You can see an article from The New York Times in the sample below, which needs you to check in as a subscriber to go beyond the paywall and read it. To open the Share Sheet, press the share symbol in the navigation bar at the bottom of the screen in the article with the paywall.
Scroll down the Share Sheet to see all of your shortcuts, then touch Unpaywall, which should be at the bottom of the list if it was the last one you installed. Tap OK to give Unpaywall access to the website (which you'll have to do every time). Thus you can get around paywall in iPhone.
Here You Go Read the Article
You'll be sent back to Safari, where you can continue reading the article. This shortcut works with a variety of paywalls, but it's most effective with those that allow you to preview the content in the background. This shortcut will not function if you're trying to get past a login-required home page. You can bypass Washington post paywall using these methods too.
Note that you may utilize the Unpaywall shortcut in any web browser, but you'll always be routed to Safari to view the unblocked content, so doing everything from Safari makes the most sense.
There is another move advanced way to get around paywalls on i-phone. Here is the procedure.
AntiPaywall, like Unpaywall, is a free shortcut that removes paywalls that prevent you from reading high-quality news reports, stories, and investigations, but it has more complex features. AntiPaywall does more than go around paywall or simply remove paywalls; it also allows you to annotate and highlight unlocked articles, as well as save them to your Notes app. It also works with most paywalls.
But before installing Unpaywall, you have to do certain things.
Although iOS 14 on apple device is not necessary to utilize AntiPaywall effectively, previous iOS versions may cause problems. If you haven't already, download and upgrade to iOS 14 for the greatest results – there are several reasons to do so.
The Shortcuts app, which comes preloaded on your iPhone, is also required. If you accidentally removed it, you may reinstall it for free on the App Store.
Finally, the UpdateKit shortcut is used to keep the shortcut up to current. It's not required, but it will save you time if you run into issues or want to try out new features without having to download and re-add the shortcut.
At First, You Have to Add the AntiPaywall Shortcut
AntiPaywall, created by RoutineHub user roger, is free to download via the direct link below. Make sure you have UpdateKit installed as well if you want to keep the shortcut updated. Otherwise, you may get the most recent version by visiting AntiPaywall's dedicated RoutineHub page. Version 2.0 was released on December 17th.
If the Shortcuts app doesn't launch immediately away, hit "Get Shortcut." This should take you to Shortcuts, where you can look at AntiPaywall's activities and add the shortcut to your library by clicking the red "Add Untrusted Shortcut" button.
Read Blocked Articles in Safari Using AntiPaywall
You may now go to Safari and look for a paywalled item to read now that AntiPaywall has been added to your library. Open it in Safari first if you discovered one on Facebook, Twitter, or another social networking site. You may also use a different browser, such as Firefox or Chrome extension if you prefer.
Tap the Share icon in the toolbar on the article's webpage, then scroll down the Share sheet to "AntiPaywall" in the actions list. You may also copy the article URL of the story to your clipboard, open Shortcuts, and press the "AntiPaywall" card in the "My Shortcuts" tab. Although sharing is more convenient, having another choice is good.
There will be available a menu with three options. They are:
Start with an outline.
Use as a website,
Save the article to your Notes app,
Modify the update settings (enable or disable to check automatically for updates).
You'll be prompted to allow access to the Shortcuts app the first time you pick an option and run the shortcut. You could be prompted if you wish to download or utilize UpdateKit as well. To continue, touch "OK" if either notice displays. If you don't have UpdateKit installed, you'll be prompted to do so every time you use the shortcut; however, you may modify the shortcut and delete the entire UpdateKit procedure to disable it. You may also deactivate automatic checks using the "Change update settings" option.
Start with an outline
The outline allows you to read web content without being distracted by ads, pictures, videos, or sidebars. In some respects, it's similar to Reader View, but it also allows you to annotate the tale.
If you select Outline, you'll be sent to a new tab where you may read the text, make comments (notes), and highlight terms. The only drawback is that to utilize the latter two capabilities, you'll need to establish an Outline free account.
An outline is a wonderful choice for minimalists, although it doesn't function with some paywalls (e.g., The Wall Street Journal, The New York Times), you'll soon figure out which ones do (e.g., Medium).
Using a Website to Bypass Paywall Articles
The website option is simply the article's HTML content. AntiPaywall will ask you for permission to visit a website the first time you run it. If you click "OK," you'll be asked if you want to download the article. "Yes!" will open the Files app, allowing you to save the HTML file in any directory. "Nope" brings up a preview page on top of the Share sheet, where you may read the entire content. You may then share it or return it to the Share sheet by tapping "Done."
Because the webpage option works for more websites, including The New York Times, Bloomberg, and The Washington Post, this is the approach you'll most likely use to get rid of paywalls.
Using Notes to Download and Read Paywall Articles
The last option saves the full article as a new note in the Notes app. If you choose this option, the shortcut will ask for permission to access your notes; touch "OK" to proceed.
AntiPaywall will immediately transfer you to the Notes app in a few seconds, where you'll find the full content typed down. Of course, videos and images will be missing, but the title, author, source link, date saved, and body of the article should all be visible. If you want to retain the article and share it with others later, this is the ideal choice. It will, however, not work for all paywalls and will have a comparable success rate as Outline.
Thus you can get rid of paywalls by using an iPhone. So, how to get past paywall on iPhone? We hope you got all your answers.
Bonus Tips
There are several legit websites that allow you to get the archived version of any articles or news. For example, you can visit this site, archive.today. Go to this site, paste the article or news link and then tap on save. On the next window, you will get the archived version of that article/news.
Frequently Asked Questions
Can I use chrome extension on Android?
Yes, you can use chrome extension on Android. You will need to download Kiwi on your device and then you can use chrome extension.
If you are using google chrome on your PC then you can disable JavaScript to bypass the Paywall. To do so, go to Chrome Settings > Privacy and Security > Site Settings > Java Script > Don't allow sites to use JavaScript.
Conclusion
So here you go on how to get around paywalls on Android and i-phone. The above methods are for android and i-phone both. Peak one according to your choice. Hoping all of them are going to work properly. Just dive in and get things done. Thanks for visiting our page. Hoping that you have got the maximum output from this article. Break a leg!