When you surf a different website, you must have come across a notification regarding cookies and ask you to accept. Most likely you accept the cookies and continue on your visit. Is it the correct way to do it? Why these cookie messages pop up? What are actual cookies on a computer in the first place? And whether or not you should accept the cookies- all these questions will be answered in this article. By the way, have you accepted cookies visiting this site? Don't worry, I am just kidding.
What are Cookies on Computer?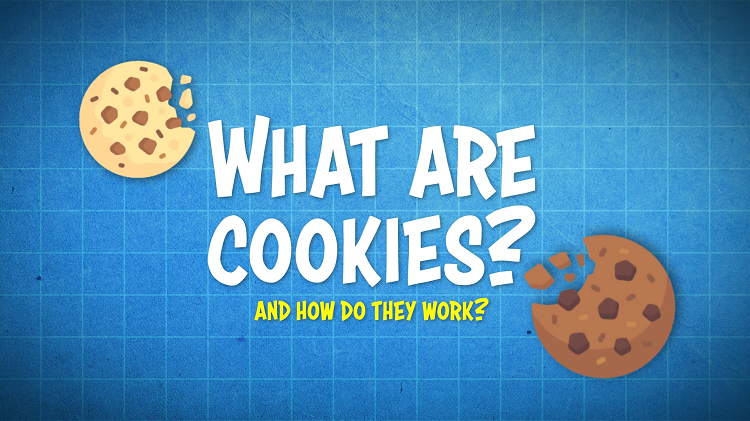 Cookies on the computer are pieces of information that are stored when you visit a particular webpage. The information may be about your personal ID, your preferences on that webpage, and your browsing history- which will be used later when you revisit the site to make sure that everything is displayed in accordance with your choices. Thus, generally speaking, cookies are put on the computer to enhance the customer's surfing experience. So, you should have a good understanding of how you can protect your personal information online.
Why is the Name 'Cookie'?
The term 'cookie' used in the computer world is not the same tasty as the real world cookie. However, a similarity can be drawn as the computer cookies are used to better your internet experience; on the other hand, the real cookie helps your taste bud to liven up; here is your similarity, right?
If we track back the history of computer cookies to find out from where the name actually had come, we have to go back to as early as 1994. Netscape communication, in order to start a new online shop, decided to incorporate some technology that would help them to store customers' most preferred cart list on the server so that the information can be re-used to save time and effort and the user feels that the internet speed is fast.
What Types of Information do Computer Cookies Store?
Cookies on the computer are somewhat invincible things as you won't notice anything after accepting the cookies. The question can come across your mind, what is the information stored by the cookies, are they too personal? Let's check out.
Your login information like username or password.
Your browsing preferences, settings, and how you set up the webpage from settings.
Your cart lists from the online store- the products that you searched and bought.
Your visits to the several links within the website.
Your search history, advertising viewings, choices, etc.
The visited website place-unique cookie to store this information; therefore, you won't have to log in again or search from thousands whenever you revisit there. Remember, the cookie placed on your computer by a particular site is not the same as the cookie placed by other sites or on other computers. Your whole lot of information is incorporated within a single unique cookie placed by that webpage.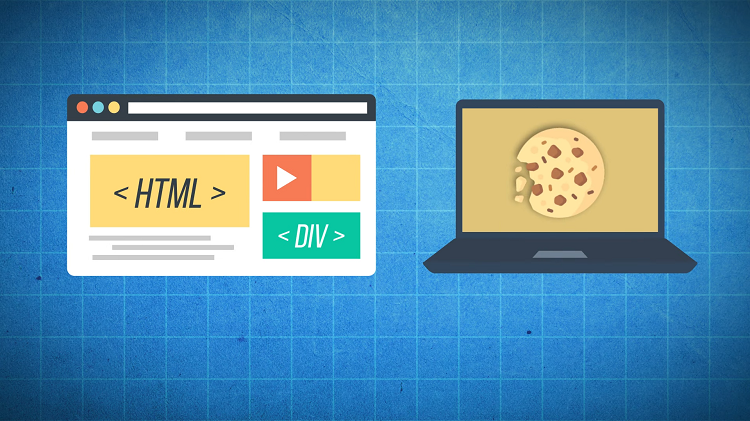 What are the Types of Cookies?
There are primarily two types of cookies on the computer- first-party cookies and third-party cookies. When you hit the visited webpage is loaded on your smartphone or computer, the first party cookie is instantly placed to gather your information. The particular website only receives the information. Whereas, the third-party cookie uses the visited website to show you ads and links. But it cannot directly store your details; rather, it uses the mother website to get a link about you and then provide ads on other websites too.
For example- suppose you have recently visited an Amazon store and place an order from there; here, Amazon's cookies are the first party. Later, you logged in to the Facebook account and surprisingly found out that exact product as an ad or a suggestion. Facebook, as a third party, used Amazon's website to gather cookies on you.
Are Cookies on Computer Safe?
Generally, cookies are harmless and therefore you can regard them as safe entities. Cookies are not viruses or malware that you need to worry about. The webpages only store the files that you shared, typed, and gave away. Cookies are not a program that can be used to enter into your computer's hardware. So, there is no need to worry about the loss of valuable information, financial credentials, sensitive personal data, etc.
However, there is a tiny bit of security breach. The malicious websites with their malicious intentions can exchange whatever information they gather from the cookies. You can feel a bit unsafe in this aspect. But I don't see it as a major security issue; what can they do with your simple information? At the furthest, annoying ads will pop up wherever you surf on the internet. Still, if you find it inconvenient, change cookies settings to give an alert every time you visit a webpage.
Why Every Website Wants You to Accept Its Cookies?
Most of the major websites follow a set of rules regarding your cookies and your safety. These websites may tinker with one or two rules in which information will be stored and how the cookies will work when you load the page. They are obliged to let you know about these rules and regulations before you commence on their sites. In case you do not like the way they would gather the personal data, you have the right to say no. That's why every website wants to be safe than sorry and provide a notification to accept the cookies with all the details.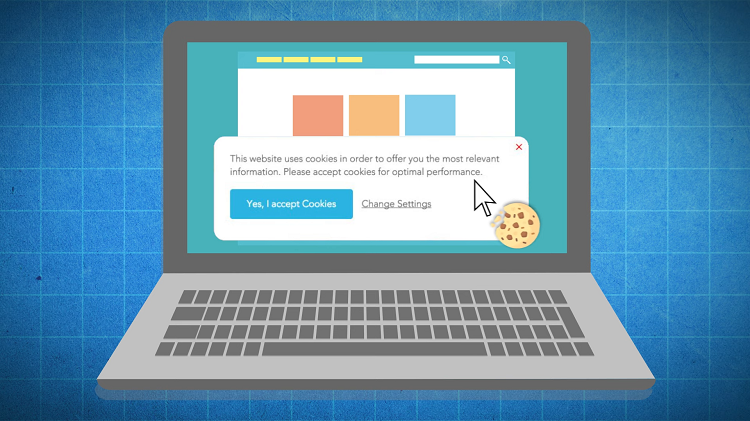 However, in reality, most internet users do not go through all the rules. Who has that excessive time in this fast world, right? Also, the details are written in such a technical manner that most of the users would not understand most of them. So, what you do, see the notification and accept it right away, and continue to surf. I would not say that it is a bad practice because the cookies are not harmful in a major way.
What if you do not accept the cookies, what happens then? Some of the websites would still allow you to visit, but of course, the preferences won't be saved and you have to log in all the credentials again when revisiting the site. On the other side of things, some of the websites won't even allow you to continue if the cookies are not accepted. There is nothing that you can do in this case.
Conclusion
All in all, cookies on computers are not a major threat to your private life. Do not think too much about it. But it is the responsibility of the companies to make sure that your information stays in safe hands and for this; they need to be more confidential in regard to allowing the third party to have the cookies for a few bucks.