How to Set up a LAN Party | For Both Small and Large Parties
No plans for the weekend? Host a LAN party. Even in the era of high-speed broadband facilities and online gaming, LAN parties haven't lost their appeal. Forget social media and be social with your friends through gaming over the weekend. Nothing can beat this lifetime experience. These parties are a great place for fun if the arrangement is right. But how do you set up a LAN party? We are here for this. So, if you are the host, keep in mind the tips and tricks we are about to give and host the best LAN party of your life.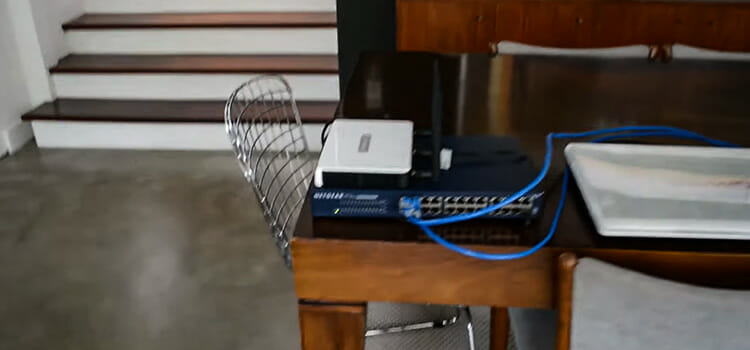 How to Set up a Lan Party at Home
Small LAN parties are perfect for weekend plans. They may not require a ton of extra equipment, but do need some preparation. If you have a day or two to spare, dig right into the arrangement that might save you from troubleshooting and connectivity problems.
Where's the party?
The first thing that comes to the mind of a gamer hearing to set up a LAN party is a house full of computers and in front of the heavy head, gamers concentrated on their gaming. Before arranging a LAN party it is crucial to decide the place it will be held. Small LAN parties are usually held at home. Prepare your home with proper power and equipment management, accommodation of players, foods, and such and you are ready to rock.
Prepare your games
When it comes to gaming, everyone has their choice of games. Just because you are the host, you cant throw a party based on your preference and expect it to stand up. Go talk to your friends about their preferences and select the games consulting with them.
Keep in mind the number of gamers and compatible games. Stock up some free games in case you change your mind later. Its always good to have some survey forms filled up by the gamers about their game of choice, compatible devices, arrangements, and such. May be, create a group in social media, include the gamers, and set reminders for the event. This will allow participants to have enough time for their preparation for downloading and installing games, gather up things, and show up at the right time.
Power Management
In an average household, a power circuit consists of several outlets and can supply 3 to 4 computers. This number is stretchable according to your power consumption. For more than 8/10 computers you need a distributed power supply.
Now, how do you distribute the power to the computers? Here come multi plugs and surge protectors. Usual multiplugs can have 3 or 4 plugs, but a surge protector offers 6 to 8 plugs and are more powerful. A power circuit for any of your rooms has one or more outlets and can handle 15 to 20 amps. The safer option is using separate power circuits for each of the surge protectors or multiplugs.
Also, map out your power supply and circuit breakers. Find out the capacity of each circuit and label them accordingly. The load should always be lesser than the safe limit as the circuit breakers can handle up to 80% of your load limit. For example, a power circuit of 15 amp can handle up to 12 amps safely. Also, label the circuit connection with circuit breakers. In case, any problem happens, it will be easier to pinpoint it when it's all mapped out.
During the LAN party, it is wise to cut out any unnecessary device or power-consuming tools as microwave, iron, induction cooker, heater, air compressor, etc. as they add up the load stress. Don't concentrate all the plugs in one place. Rather separate arrangements for power plugs in different outlets and circuits is better for overall power management.
Let's talk switches
Your router is enough for connecting less than 4 players. If you are throwing a LAN party with some more participants, you will need network switches. Why? Well, your router doesn't have as many ports and wireless connection will be slower if lots of people use the same one. Either way, switches are the best option for connecting the computers.
Connect your router to the primary network provider or modem. Switches will distribute the network if they are connected to the router. But, Keep in mind, they alone can't do their job without routers. Switches of 8, 16, or 24 ports are great for small LAN parties. They are pretty cheap and costs around 30-60 bucks depending on the ports. For high-speed file sharing, you will need gigabit switches.
Hassle for the cables
Usually, people bring their computers or laptops to the Lan party and often forget to bring the cables. But obviously, you cant cut the cables out as they are necessary for connecting computers with switches as well as power plugs. Especially Ethernet cables and video cables. If you keep your go-to cables by your side its not going to harm you. Create a separate space for your HDMI, VGA, Ethernet, power cables, and extension chords. You will thank us later.
Tiny Details
Maybe you will take care of power distribution, cables, and such. But escaping some tiny details can ruin the experience. One of these is a mousepad and headphones. If possible, try to stock some extra mousepads and headphones for those who tend to forget to show up with these.
What about Entertainment?
Gaming is all about the experience. It is always nice to have some snacks, sodas, and some colorful lighting arrangements. Whether your LAN party takes place at night or day, do have a proper sitting arrangement and if it continues for several days, arrange some cozy sleeping mattress for your friends too. Order some chips, sandwiches, and pizzas and call it a day.
How to Set up a Large Lan Party?
For the larger LAN parties, early preparation is a must. These parties require a dedicated group of people for hosting and management of resources. So, handling alone, one of these is quite difficult. Contact your group of friends and plan things ahead of time. Calculate the details and plan accordingly.
Large LAN parties differ from the small ones in some aspects. Because of the large scale, sometimes they need funding from outside. Some dedicated gaming companies sponsor them and they collect gamers from all over the town or state.
For a higher rate of participation, 
Post your event at social media accounts, and call over your friends. 
Book a center facilitated with proper accommodation and arrangement for the gamers.
Collect necessary equipment and arrange for power supply.
Enable registration of games if necessary. It will help you plan according to the budget. 
Overall, except for funding and a dedicated management system, large LAN parties are the amplified version of small ones. Plan and work accordingly ahead of time and host the best event with your friends.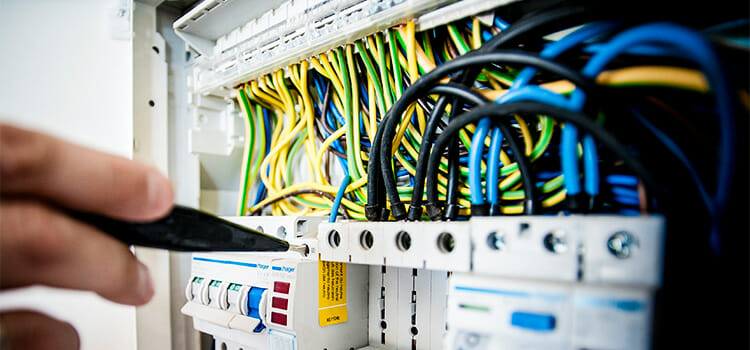 LAN Party Software
In your LAN party, there are things you can't do only with hardware. From organizing queries to storage facilities, software help is a must. Whether it is surveying, monitoring, or server management, your skill in handling software cuts the labor in almost half.
Google Forms
For game selection, device selection, hardware management, PC configuration, must be packed items, event reminders, and such consult with your buddies and survey their opinion to set up a LAN party using Google forms. They are pretty easy to make and free. Also, after the LAN party take the feedback using these forms. It will help you organize the next ones.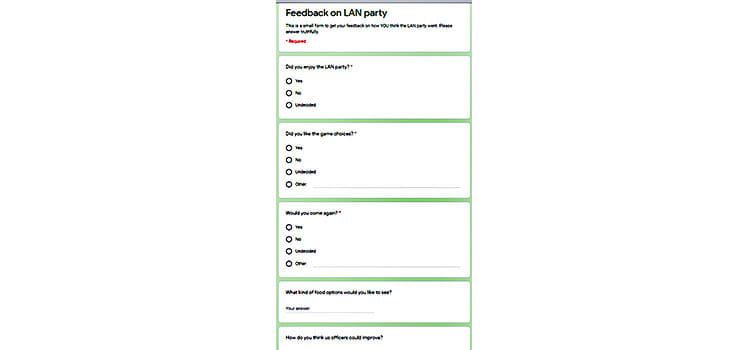 Arrangement and Server Management
Gathering a few friends to set up a LAN party on small scale may not be difficult, but when it comes to managing a large LAN, some dedicated software is built for the ease of hosting. Planning the event, registering gamers, ticket selling, information control, and communication purpose are some of the crucial steps to host a successful LAN party.
Some web applications and software tools like – 
LANSuite, 
LanHUB, 
BYCEPS,
Lansite,
LanOps Manager. 
These are quite useful in this purpose.
For game server management –
get5, eBot, 
LinuxGSM, 
GameAdminHelper, 
LinuxGSM are some of the best tools you can find.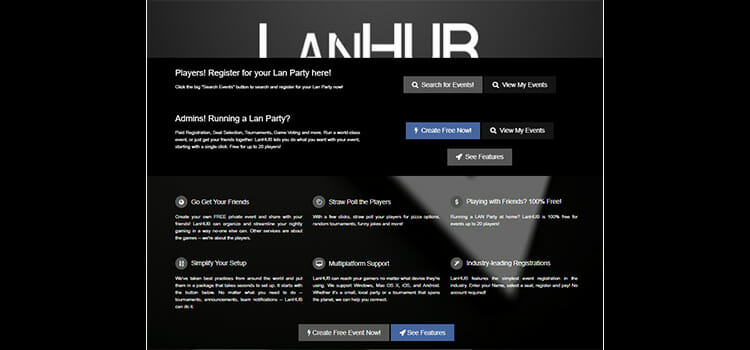 Easy File sharing
File sharing is an inseparable part of a LAN party. Creating a separate folder at the network device can be a solution to sharing games and other files. But the configuration is a hassle. There is some software like Lanshark, D-LAN, LAN Share, NitroShare which comes handy in LAN file sharing and makes your party seamless. A quick tip. Before connecting your PC with the local area network, don't forget to install and run updated antivirus to protect your device from malware.
LAN Party Case
The gaming case is not an absolute necessity for LAN parties, but it feels good to show off sometimes. Not every day you arrange a LAN party. Why not get fancy? Considering portability, motherboard placement, air circulation and cooling, cable management you can choose your case.
Some cases go one step further with LED lighting and comfortable handle to make it more suitable in a LAN. Cougar Panzer Max Ultimate Tank, Cooler Master SGC-5000W-KWN2 Stryker, Cooler Master Masterbox Q300p, LIAN PC-TU100 Mini Tower LAN Case are some of the best cases out there. Choose your one according to your need and rock the party.
Conclusion
Hosting a LAN party is not as difficult as you think it is. The key here is preparation. Without preparation, this exciting experience can become a nightmare. Maybe your power supply broke, Wi-Fi connection is slow or someone just needs some extra cables, what would you do? A bit of knowledge in power management, some extra surge protectors, or a perfect selection of switches might save you from the disaster. Now that you have a clear picture of setting up a LAN party, arrange one and have fun!
Subscribe

to our newsletter

& plug into

the world of technology