Fans are very crucial components for maintaining the system's health and performance as it keeps the vital processing unit hardware cool. If there is at least one GPU fan not spinning, it's not only annoying but also harmful to the GPU. 
It can be caused by bad power connectors or outdated drivers etc. Since GPU fans are frequently custom-made and more difficult to replace than case fans or CPU cooler fans, the situation becomes worse when they stop operating.
So, if you're one of those who're suffering from this issue, then this article will prove helpful to you. 
Why Is the GPU Fan Not Spinning?
There are numerous causes behind this issue. Here is a list of possible causes –
The GPU may not be installed accurately.
The power supply unit (PSU) may be incompatible according to the need.
The GPU driver may be out of date.
The fans may be covered with lots of dusts and dirt.
The power cables may not be connected properly.
The fan itself may get damaged.
If your GPU fan isn't spinning anymore, then you must apply some specific useful methods to get rid of it.
How to Solve the 'One GPU Fan Not Spinning' Issue?
There are so many ways to solve this issue including hardware and software. At least one of them will surely fix it. Now, follow these methods as it's instructed and check if the issue persists or not.
1. Re-set the GPU and Ensure a Competent Power Supply
Step 1:  Go for the PCIe slot, take out the GPU for a while, and re-set it. Push it lightly and check if it's set perfectly. It'll be better to set the GPU to another compatible PCIe slot; but if there aren't any, it's completely okay.
Step 2: Your GPU has to use power more than the motherboard, then you've to plug suitable cables that come with the PSU, from the power supply to the graphics card. To ensure it, follow the GPU and PSU guide manual.
2. Ensure Updating the GPU Driver
Keep the GPU drivers updated. It has the most recent features and bug fixes. It can be a possible reason that a software bug is preventing your fans from spinning. So, it may get fixed by updating the GPU drivers. To manually update the driver –
Step 1: Press Windows + X.
Step 2: Click on Device Manager.
Step 3: Expand the Display Adapter. Right-click on the driver you want to update.
Step 4: Click on Update driver.
Step 5: Now, choose Search automatically for drivers.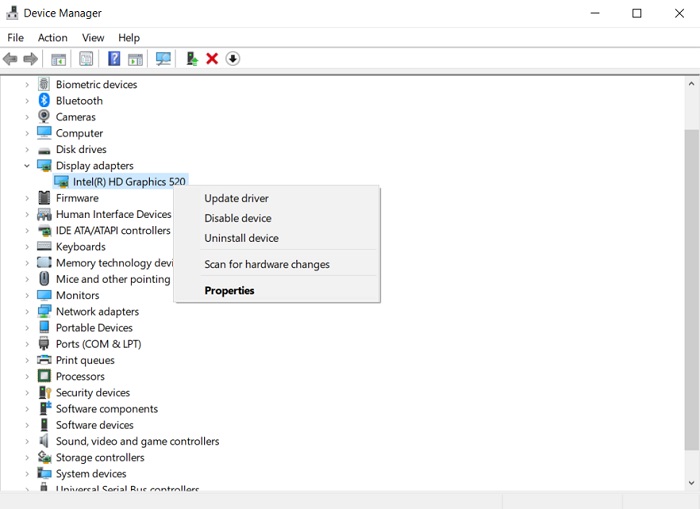 3. Keep the GPU Fans Clean
It's possible that your GPU contains so much dust that the fans are unable to spin. A cotton swab and a can of compressed air both should be used to thoroughly clean the fan.
Utilizing compressed air initially appears to be a risk-free technique. Despite its high effectiveness, there are frequently small pockets that you miss, either because they are hard to access or because you overlooked that area.
Reaching confined spaces effectively requires cotton swabbing. Make sure to remove any dust from the cooler's overall interior as well as the fans.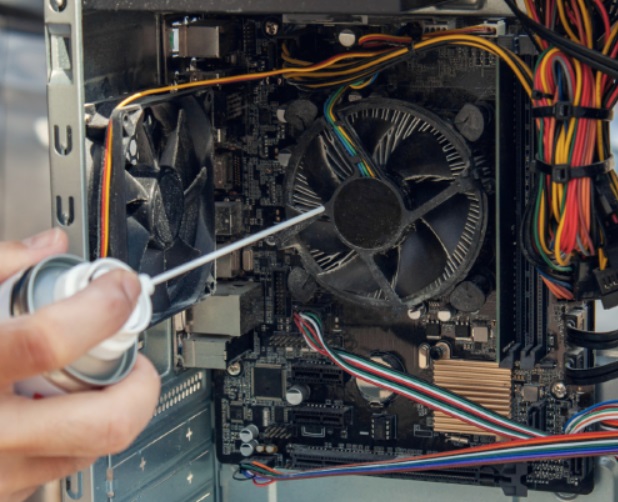 4. Connect Power Cables Properly 
First, you should determine whether your GPU needs a PCIe cable or whether it can draw power directly from a PCIe lane along with whether your GPU actually needs the power cable.
If the PSU isn't able to adequately power all the components, then you need to determine the precise amount of power your PC requires. Use a component-detecting application, and a power consumption calculator to do so.
If the cables are connected properly, but your GPU fan is still not working, it might be a good idea to plug it into a different computer.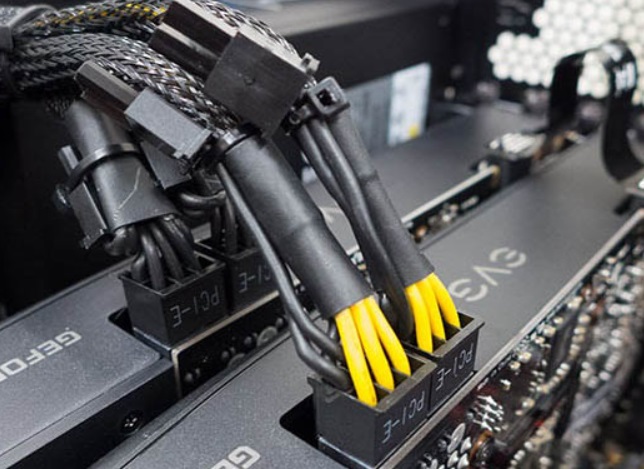 5. Maintain Suitable GPU Fan Curve
You can start by installing GPU modification software, which can be used to design unique GPU fan curves. To check for odd behavior, you can also keep an eye on the GPU fan speed.
You've known by now that some GPU fans normally don't turn on until a particular temperature has been reached. The fans spin more quickly as the temperature rises to keep the unit cool. The fan curve can be adjusted to spin earlier.
Typically, a fan curve plots the card's temperature versus the fan speed. If the GPU fan isn't running, you should adjust the fan curve.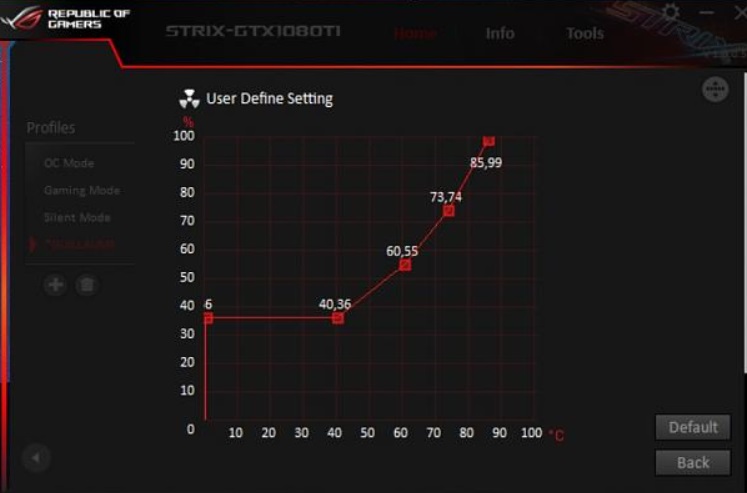 6. Apply for Return Merchandise Authorization
If none of these methods work, and your GPU is still under warranty, then you can send it back to the manufacturer and request a replacement due to return merchandise authorization or a refund, so you can purchase something different.
Frequently Asked Questions (FAQs)
What are the basic solutions for GPU fans not spinning?
You can generally clean off the fans, update the drivers, oil the fan bearings, and connect the cables properly. These are the basic solutions for this issue. You can also try re-setting the GPU card and customizing fan curves.
Can GPU work with only 1 fan?
A single fan GPU removes hot air from your PC case using a blower-style cooling technique. The main purpose of fans is to remove waste heat; they don't actually have any other essential uses. The card won't be bothered by the fact that there is just one fan moving air rather than two if you can really keep temps inside the idle range with the coolers.
Why is my second fan not spinning?
Basically, there are three main causes of improper fan rotation. It's possible that the fan is blocked with dust, the wiring got caught within the fan, or it doesn't have enough power to spin.
Are GPU fans meant to be spinning all the time?
There is no need to run the GPU fans continuously. Once the GPU reaches a particular temperature, the fans will automatically begin to spin. The fans will continue to run until then because the card's heatsink will be sufficient to effectively reduce heat under lower loads.
Conclusion
If you're processing many or heavy tasks on your system, it prevents your fans from spinning. GPU is one of the most essential computer components and you can face serious problems due to overheating it repeatedly. So, try to maintain a lower temperature. Hopefully, the methods will help you to overcome the issue.