Tekken 7 unfortunately does not support crossplay. That means you cannot play Tekken 7 with your friend if he is using another platform. PC users can only play with other PC users. The same goes for all the consoles.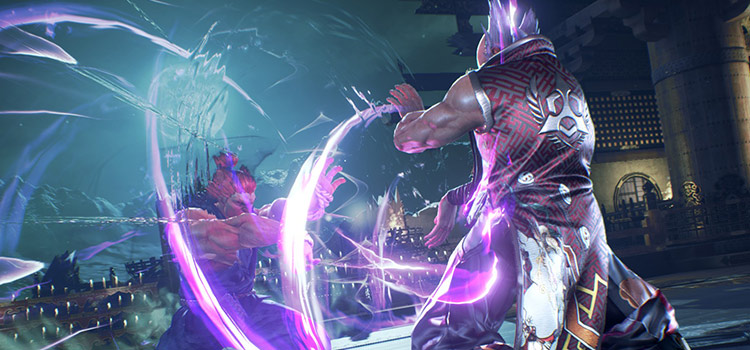 Tekken 7 Crossplay Status: PC, PlayStation & Xbox
Tekken 7 is a fighting game in the long-running Tekken series. This is the seventh game in the Tekken series as the name suggests. It was first released on arcades around the world in 2015.
One of the biggest concerns of Tekken 7 is its net code. It has resulted in poor performance across several platforms. But the other thing that divides the fanbase of this game is cross-play.
Crossplay Benefits
Crossplay is one of the biggest features that the newer games started to implement. It helps with connecting the fanbase to a different platform. Having crossplay means you can play with players that are on another platform. For example, a PC player can play with an Xbox or PlayStation player.
The gaming market is very saturated with games. So it is getting harder and harder to stay relevant after a while. Crossplay helps in this case. It helps with the longevity of a game. 
Having crossplay means all of your players can play with each other having a higher player count. This makes finding a match easier. People can also play with their friends even if they are on a different console or pc if the game has crossplay.
Tekken 7 Crossplay Status
Tekken 7 unfortunately does not have crossplay. The developers of the game have shown interest in having crossplay in the past. But at this point, it is hard to imagine it will show up.
At first, the series creator said they want to implement crossplay but it is harder to do than they had hoped for. Then, later the community showed concern about having crossplay.
PC is the major platform when comes to modding and breaking down any game. As a result, most of the hackers and people that want to ruin others' experiences are on pc. So the community was divided between supporting crossplay or not.
As a result, the developers abandon the PC crossplay but they still said they would like to do a crossplay between Xbox and PlayStation. But in the end that didn't happen either.
Fight with players worldwide on Tekken 7! Cross-play across all platforms. Join the battle now!
Conclusion
At this point, the Tekken does not have any crossplay. But most of its active player base is on the PS4. That said, PC also has a respectable number of players. So if you want to play Tekken 7 it will be best to get in on PS4 or PC.