Did you just upgrade your PC so that you can play Minecraft smoothly? Does Minecraft still face low FPS issues on your high-end PC? Minecraft is a complex game. Hence, even due to a small fluctuation in optimization, you can face problems like FPS drop.
Generally, outdated graphics drivers, background apps, imbalanced in-game video settings, etc. are the main reasons that cause low FPS in Minecraft on high-end PC. These problems, however, are easily fixable with some simple steps.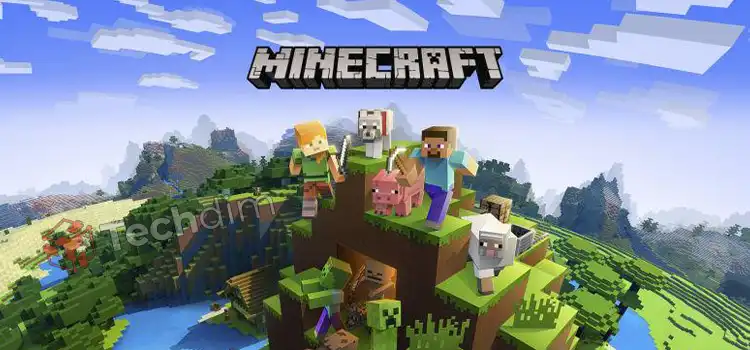 Reasons Behind Why Low FPS on Minecraft in High-End PC
Several reasons can cause Minecraft to have low FPS on high-end PC. Here are the most common ones:
Outdated graphics driver.
RAM-intensive applications running in the background.
Low amount of allocated graphics memory.
Using integrated graphics.
Having too many mods and resource packs.
Inappropriate game settings.
How to Fix the Minecraft Low Fps on High-End PC Error
Try the fixes described here to resolve the FPS issue on high-end PC. Go through them one by one until the problem is solved.
Fix 1: Close Unnecessary Background Applications
There may be some heavy applications running in the background that can significantly reduce the available memory of your PC. A lack of usable RAM can reduce the FPS of Minecraft significantly even on a high-end PC. 
Terminate the process of all unnecessary RAM-intensive software to free up more usable memory for the game. Here's how you can do it:
Press "Ctrl" + "Alt" + "Delete" on your keyboard.
Select "Task Manager".
Go to the "Process" tab and find the applications consuming a high amount of memory.
Click on them and select "End Task" located at the bottom of the task manager one by one.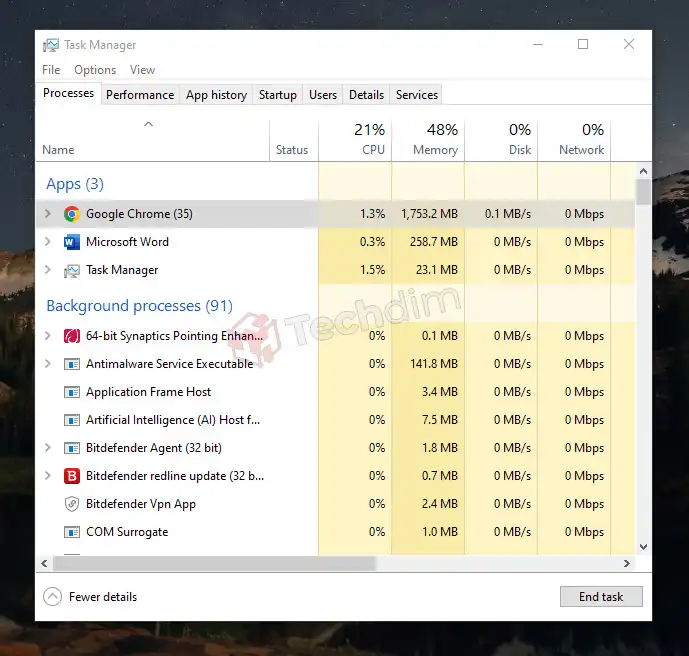 Fix 2: Adjust In-Game Settings
In most cases, the Minecraft low FPS on high-end PC problem is caused by inappropriate in-game video settings. To change the settings, press the "Esc" key on your keyboard while in-game, go to "Options", choose "Video Settings" and then change the settings.
For a better gaming experience, you can try the following combination of settings:
Graphics: Fast
Smooth Lighting: OFF / Minimum
Use VSync: OFF
GUI Scale: 3
Brightness: Proper
Full Screen: OFF
Mipmap Levels: Proper
Render Distance: 4 to 9
Max Framerate: Unlimited
View Bobbing: OFF
Attack Indicator: Crosshair (or as per your comfort)
Clouds: OFF / Fast
Particles: Minimal / Decreased
Entity Shadows: OFF
Fix 3: Adjust RAM Usage for Minecraft
Some gamers suggest that adjusting the RAM usage sometimes resolves the low FPS issue of Minecraft. They recommend allocating RAM for Minecraft of 4 GB in your PC to run smoothly.
Usually, Minecraft takes about 2 GB of RAM to run properly. But if you are using mods and shaders, it may take up to 4 GB RAM. However, heavily modded ones may take up to 8 GB of RAM space.
Fix 4: Update the Graphics Drivers
Outdated graphics drivers can be the culprit to the low FPS problem and crashing issues of Minecraft on your PC. So, you should check if the graphics drivers are up-to-date or not. To update the video drivers on your PC, follow these steps:
Download and install a driver updater software. There are several options out there. Choose one that fulfills your requirements.
Click on the "Scan" option and let the software detect outdated drivers in your PC.
Click on "Update All" to update the outdated and missing drivers.
Fix 5: Ensure the Game Is Using a Dedicated GPU
Sometimes, the games keep using integrated graphics instead of the dedicated GPU. This causes huge FPS drops, as your high-end GPU remains unutilized. Check the settings and ensure that the game is using the dedicated GPU, not the integrated one.
Fix 6: Allocate More VRAM
If Minecraft keeps running at low FPS on your PC with your high-end GPU, there may not be enough memory allocated for the game. To increase the allocated graphics memory for Minecraft:
Open the game launcher.
Go to the "Settings".
There, under your profile, you will see "Java virtual machine" settings where you can allocate more graphics memory for the game. Allocate at least 4 GB VRAM for it.
Fix 7: Disable Fullscreen Optimizations
Try disabling fullscreen optimizations if you face an FPS issue in Minecraft on your high-end PC. To disable it:
Right-click on the "Minecraft" shortcut on your desktop.
Click on "Properties".
Go to the "Compatibility" tab.
Check "Disable fullscreen optimizations" and then click "Apply".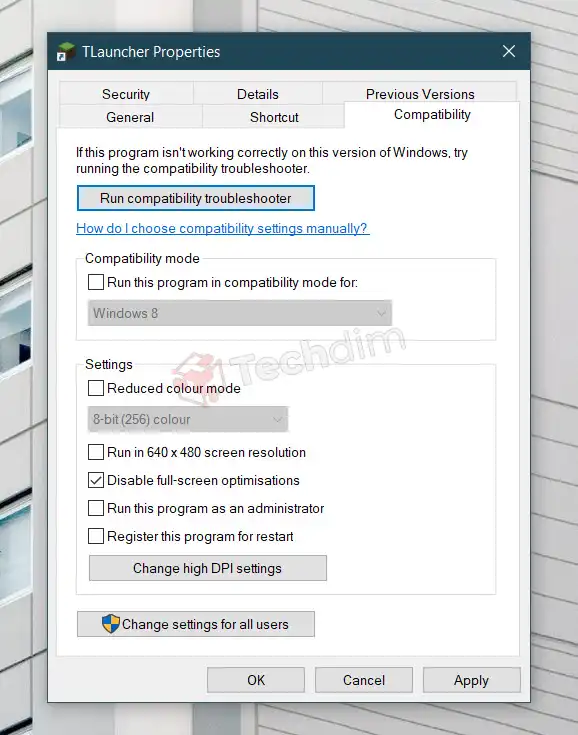 Fix 8: Prioritize javaw.exe
Sometimes, prioritizing the javaw.exe in the task manager can resolve the FPS issue of Minecraft on a high-end PC. To prioritize javaw.exe:
Press "Ctrl" + "Alt" + "Delete" on your keyboard.
Select "Task Manager".
Go to the "Details" tab. 
Right-click on "javaw.exe", go to "Set priority" and select "High".
Fix 9: Remove Heavy Mods and Resource Packs
Though mods and resource packs are fun to use, some of them can take up a huge amount of memories causing an FPS drop in the game. Remove the mods and resources one by one to find out which one is causing the FPS issue, and then get rid of it.
How Do I Make Minecraft Run Better on a High-End PC?
To make Minecraft run better on your PC, try the followings:
Adopt more balanced video settings in the game.
Turn off background apps.
Allocate more RAM and VRAM for the game.
Disable fullscreen optimizations.
Prioritize javaw.exe in the task manager.
Get rid of heavy mods, resource packs, and shaders.
Bottom Line
If you face a low FPS problem in Minecraft on your high-end PC, don't get frustrated. You can solve the problem easily by following the methods described above. If it still doesn't solve the problem, try uninstalling and then reinstalling the game.