Text Messaging Marketing for Real Estate | Easy SMS Marketing with Smarter Contact
The real estate industry is all about effective communication. There is a huge competition among realtors, so the one who uses reliable and effective methods of promotion wins.  
Text message marketing for real estate is one of the most successful strategies that realtors can use today. In addition, this is the best option, especially for beginners who cannot spend large sums of money on marketing.  
SMS are different in that they have little content. Using them, realtors can convey the right message without small talk, as well as encourage potential clients to trust them.  
Text message marketing to real estate investors is used for various purposes. We'll discuss the messaging realtors can convey to potential customers. We will also discuss the best tool for running SMS marketing campaigns. 
What can SMS Messages be Used For?  
Since SMS marketing doesn't take a lot of work or a big financial commitment, you can get started right away if you already have a base of contacts that you want to convert into customers. However, you should not give up on other marketing efforts that you are using.  
If, in addition to this, you are also engaged in email marketing, promotion of the official website, and also actively managing your social media accounts, then all efforts should effectively work together.  
However, here are the purposes for which SMS marketing will serve as the best tool:  
Set up Meetings With Clients and Remind of Them  
People receive dozens of emails daily. Apart from this, they also receive a huge amount of phone calls. Concentrate on sending texts if you don't want your emails to go unopened or your calls to go unanswered. 
When setting up a meeting, you simply need to communicate to the client the essentials, i.e., choose a time and location. Such information easily fits into 160 characters. In addition, the day before the meeting, you can send a short text message to remind clients of your meetings, because they can easily forget about them. This way you can win over your clients.  
Report New Information  
Finding a property takes quite a long time. Clients are ready to search for months to find housing options that suit them in all respects, including budget.  
Using text messages, you can send any new information to customers, such as the appearance of new options for apartments or houses, changes in prices for options under consideration, holding open houses, and more.  
You may also link to fresh listings on your website in the message to provide clients with more information. You can then move on to scheduling appointments if they express interest in something. 
Inform About Open Houses 
You can advertise open houses by sending out mass text messages to a list of prospective clients. An SMS message can be enhanced with a picture of an open home to attract recipients. 
As an alternative, you might design an SMS flyer that allows potential buyers to view the home or apartment and read the date and time of the open house. 
Send Invitations to Events  
Realtors often become organizers of various events dedicated to the real estate industry. Such events may be aimed at advising clients wishing to buy a property. Realtors help people find the right real estate agent, talk about seasonal demand and fluctuations in real estate prices, and much more. Such events also serve as a source of finding new customers.  
Text messages can be used to alert prospective customers about events you plan to host. All you have to do is text the time, date, and place. Asking potential consumers about it is another way to learn whether they will attend or not. This way you will understand how many people are going to come.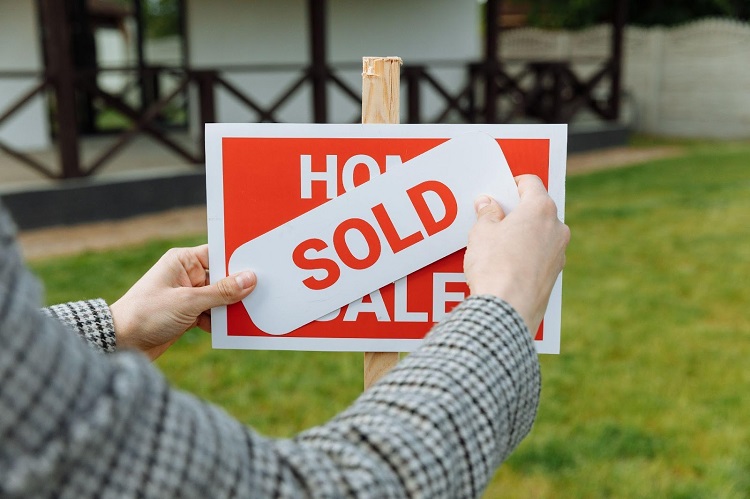 Smarter Contact – the Best Tool For SMS Marketing  
Sending text messages is easy, fast, and cheap. However, you will not manually send SMS to every potential or current client, because this is a waste of time.  
You need a dependable text marketing platform to accomplish this rapidly. Smarter Contact is one of the top products on the market right now. You don't need to have any advanced knowledge to start using the platform.  
What Do You Need to Get Started?  
You only need to have a list of contacts, both potential and current customers. You can import this list in seconds, and then start working.  
A great feature is that the platform offers a built-in CRM system. If before that, you did not dare to spend money on buying a CRM system and continued to maintain a customer database in Word documents on a computer, then forget about such inconveniences. All your clients, as well as the entire way of communication with them, will now be recorded in the CRM system.  
Next, you should choose the purpose of your SMS marketing campaign. This could be making appointments, sending out new listings, or promoting open houses. You create a message and choose the contacts from a list to whom you want to send it. 
You can save campaigns for later usage at your convenience. There is no limit to the number of marketing campaigns you can make. 
In addition, if you need to make a phone call to a client, you can do it using Smarter Contact. You just need to open the client information and click on the phone icon next to his contact number.  
Smarter Contact's Unique Feature  
No matter what lead generation tactics you use to find contacts, you won't always be able to find the phone numbers of your potential customers. Usually, realtors can find names, surnames, and email addresses, but phone numbers remain a mystery.  
Because of this, many real estate agents are developing email marketing campaigns. However, there is no guarantee that your email will be noticed and that you will receive a response.  
Over 25% of emails in the real estate sector are typically opened. In contrast, SMS has an open rate of 98%. This is impressive.  
Using Smarter Contact, you will no longer remain in the shadows. You can use the Skiptracing feature to find mobile phone numbers as well as the landline numbers of your potential customers.  
You just need to upload a list of contacts, with the information available about them, and in a couple of minutes, you will receive their phone numbers. Thus, you will be able to find the phone numbers of 90% of your contacts. 
Subscribe

to our newsletter

& plug into

the world of technology