Do you want to buy a USB drive but are confused about the type you need? Then this is for you. Here we discussed the Thumb drive and Flash drive. We also showed the differences between them to help you for choosing the exact type you want.
What Is Thumb Drive and Flash Drive?
Flash Drive
A USB flash drive is a storage device that is ultra-portable and it has no moving parts like other Hard Drives. They have built is USB type A and USB type c with which they connect to computers. Most of them are rewritable. It is also referred to as Solid State Drive(SSD) or USB drive. They are small in size and durable.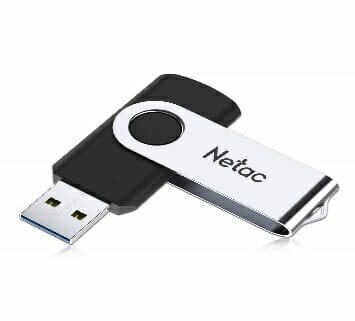 Thumb Drive
Thumb Drives are very small data storage devices that used flash memory chips to store data. It is typically small-sized like 2 inches in length. It connects with computers via USB ports. A thumb drive can store more Data than a CD-RW or DVD-RW. Thumb Drive is also faster. Thumb Drive is named because of its small size.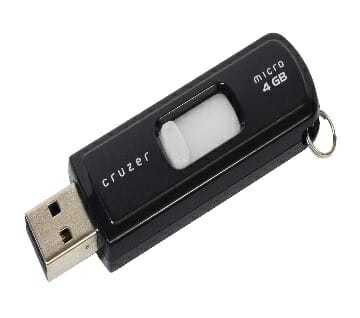 Difference Between Flash Drive and Thumb Drive
Many people say that both flash drives and thumb drives are the same but that's not the case. There are many big differences between them. The difference between a flash drive and a thumb drive have discussed in the following –
Meaning
The general purpose of a flash drive and thumb drive is the same and that is a store and transfer data but a Flash drive also known as compact flash (CF) uses flash memory to store data and in the case of thumb drives also SSD is used as a standard mobile USB storage device. 
Memory Storage Types
The biggest difference between a flash drive and a thumb drive is their technology for storing memory. Flash drives are compact flash(CF) whereas a Thumb Drive is a Solid State Drive(SSD). Compact flash has magnetic properties that can read, write, and stores data with flash memory and it is a high-speed device. Where Solid State Drive does not have a magnetic property and it uses flash memory that can be used to read, write and transfer data from one computer to another. We can compare it like SSD as milk and CF as cheese. 
Applications
The general purpose of a thumb drive is to transfer data from one computer to another. It is a slightly slower process. The storage of a thumb drive is relatively less than a flash drive. Usually there are 8 GB,16 GB,32 GB,64 GB, versions available in market.
As for flash drives as it has faster access time and much more storage capacity it is used for heavyweight working fields. Flash drives are used in cameras, mp3 players and you can also find them on smartphones and tablets.
Shapes and Sizes
A Thumb drive as the name suggests has a size like a human thumb and it is generally rectangular. The technology they used(SSD) is kind of slow but the chips can fit into smaller devices and thus make it very handy.
Where Flash drives use (CF) that can come in many sizes and shapes. But it is invented as an alternative to larger devices like CDs and Hard Disk Drives (HDDs) so it is smaller than those. 
If you want to transfer and store a small amount of data then it will make no difference in what you choose but to move a load of data then flash drives are much more effective than thumb drives.
Durability and Endurance
Safety with the data is the most important thing and for that matter, this topic is very important. If you want to store data for a long time then flash drives are more suitable because flash drives are extremely durable and it can withstand shocks, accidental falls, and relatively large pressures.
In were in the case of thumb drives they are coated with aluminum or plastic casings and they can be broken easily. The quality of thumb drives also degrades with time where flash drives are more sustainable. 
If you use USB drives regularly you should use thumb drives because the quality of flash drives decreases every time you delete and reprogram the data.
Conclusions
The differences between flash drives and thumb drives are shown in these five aspects. It depends on the work you are doing for choosing what is most suited for you. But despite having these differences they are not like a competitor, it is just made for different works.
The above discussion about the differences between the drives might help you to choose whether you should buy between these two.