You can cast your device to your firestick to view the content of your device on a big screen. But does it seem like a complicated process to you? If yes, then you are wrong. It is a simple process if you know the correct way.
So, if you want to cast your device to your fire stick, you need to read this article.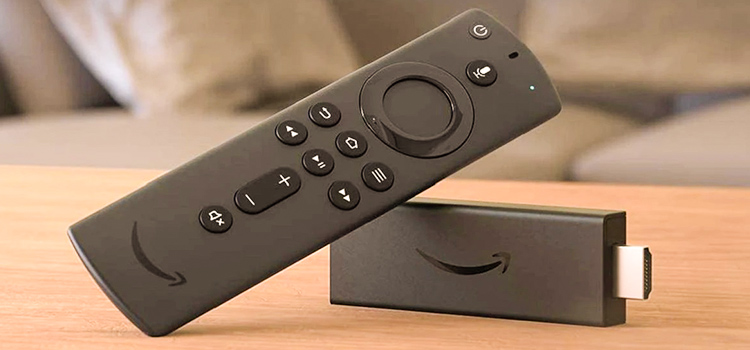 What Is Amazon Fire TV Stick?
Amazon Fire TV stick, better known as a fire stick, is a streaming device of Amazon. It is a USB device with which you can stream popular movies and TV shows from streaming apps such as Netflix, Hulu, YouTube, etc. 
You can use the Firestick to transform your normal TV into a smart TV. You can not only enjoy movies and web series but also play games and enjoy music with the help of it. All you have to do is plug the device into the HDMI port of your TV and you are good to go. 
How Does Fire TV Stick Work?
You have to plug the fire TV device into the HDMI port of your TV. And then it will connect to the local Wi-Fi network. Then you will have to follow the simple setup process and sign in to your Amazon account.
Note: If you want more tutorials on firesticks, you can visit cord cutters. The website has different contents you will need to access your fire TV stick efficiently. 
After this you have to download your you can find different apps on the platform some of which are free, while others require subscription fees. 
Some of the popular yet subscription-based are Netflix, Hulu, Disney Plus, etc. 
Popular Use of Firestick
The main use of the Fire TV stick is to watch streaming shows from the internet on your television.
You can even operate Android apps on your TV using the fire TV stick.
You can watch TV shows with the help of live net TV or jio TV without a cable or DTH connection.
You can even enjoy pre-installed apps such as Hotstar, Sony liv, airtel movies, Netflix, etc. 
You can even download and play games using the Amazon built in-app store. 
You can even cast your device to the Fire TV stick using the screen mirroring option. 
Where To Buy a Fire TV Stick? How Much Does It Cost?
You can buy your fire TV stick from the Amazon website. Or any other online commercial stores. 
There are different types of fire TV sticks online. And the price varies from one to another. 
Generally, you can own one at a nominal price of $29.99 on Amazon.com.
How To Cast Device to Your Fire TV Stick?
The concept of casting any device to a Firestick is similar. But the process varies from pc to android.
So, let's take step-by-step instructions to cast your firestick from different devices.
Before you start casting your firestick on any device, you have to activate mirroring on the Fire TV. 
So here are some simple steps to follow to activate mirroring on your fire TV.
First of all, press the home button to navigate to the home screen on your TV. 
Secondly use the arrow buttons to reach the gear icon in the far-right corner.
Now select the display and audio option.
Select enable display mirroring. 
Now you are good to cast your firestick on any device. 
How To Cast to Firestick From PC?
So, if you want to cast your pic from a win the PC you need to follow these simple steps:
Note: Your PC should have windows 10. 
Click on the small square notification icon located in the bottom right corner of your taskbar. 
Now search for your fire TV's name. 
If you cannot see your fire TV option you can click on the find other types of devices. Aur ensures that both your fire TV and PC are connected to the same network.
Now you are ready. You can see your PC screen mirroring your fire TV.
How To Cast to Firestick from Mobile?
You can cast to firestick from your Android phone using the following steps. 
Swipe down or up to access the quick settings.
Expand the icons and swipe to find the Smart view option. 
Select the name of your fire TV and then tab start now. 
Note: if you cannot find the Smart view option on your phone, you can click on the cast option. As the name varies from one device to another. 
How To Cast to Firestick from an iPhone?
You cannot cast your iOS device such as iPhone or iPad directly to your fire TV. You will have to download a third-party app to mirror your iOS device to your fire TV.
First of all, you have to download the screen mirroring for fire TV in your fire TV.
For this, you can select the find option from your home screen and then click on search.
Type screen mirroring for fire TV and hit the search button. 
You can select any screen mirroring app for your fire TV and download it. 
Now you need to download a similar iOS app on your device.
After downloading it, open it and tap on setup. 
Allow your app to find and connect to other devices.
Now select the name of your TV or you can also connect via QR code. 
You can either watch a 30-second ad or pay for the premium version to proceed further. 
Now select the screen mirror or cast screen option.
Final Words
I hope you found this article helpful. If you have any doubts or queries regarding the topic, you can let us know in the comment section below.