Virtual Security While Traveling
Traveling is the best part of life. It is not only about visiting new places, but also the experience you gather. 
But the frustrating part of any travel is getting connectivity wherever you go. Although now, as everything is virtual, you can get access to the internet in hotels, subways, taxis, and even in museums. 
This brings us joy and happiness, along with questionable safety. Logging in with an unsafe connection may cause identity theft, leak of confidential info and so much more. You can always use a VPN for that. It will encrypt your data before it goes over the internet. To know more about it, you can look for a VPN definition. 
We are going to guide you through how to keep your devices safe while traveling.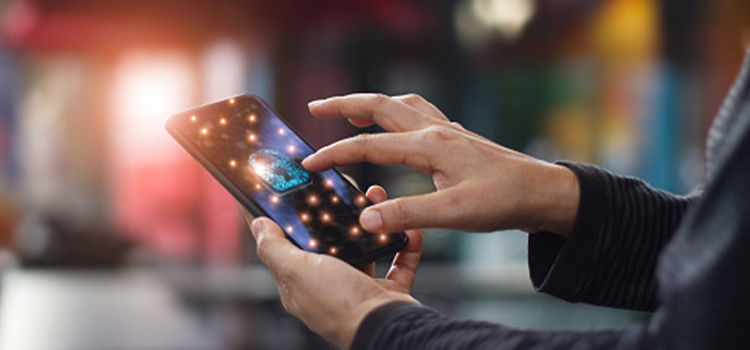 6 Ways to Keep Your Devices Safe While Traveling
As life is more in virtual reality than in real life, we save our notes, passwords, IDs, and even our bank statements on the internet. And creepy crawlers are waiting to break that thin layer of the firewall to get their hands on them. 
Here are the 6 things you can do to prevent that from happening while traveling. 
1. Don't Connect to Free Internet
Free internet is everywhere. Hotels, cafes, taxis, subways, and anywhere in between. Some shopping malls also provide that. But connecting to these internet services will expose your device to potential danger. To avoid that, you can use a VPN while traveling. It will encrypt your data before going to the internet keeping you and your device safe. To know more about it you can look into the VPN definition. 
2. Use Anti-malware on Your Device
Always, we mean always use Anti-Malware software on your device. While mobiles don't have much info and data on them, your laptop does. And you can be a victim of ransomware anytime. 
Anti-Malware software will keep your work, confidential data, and important works safe. 
3. Keep Credit Cards Tucked Away From Your Device
Credit card cloning is another way to steal all your life's savings. You swiped your mobile wallet to buy your shiny pair of sunglasses or drink, but your credit card was on the back of it. 
While you didn't swipe your card, the reader was already linked to identity theft organizations. Hence all your life's savings are now gone. To avoid that, keep two separate accounts or keep your credit card away from your phone with an unreadable protector. 
4. Backup Personal Data
Remember the time you accidentally deleted your college assignment? And had to start over again? 
Some malware encrypts or even corrupts files while your device is logged in to an unsafe connection. Hence it won't be retrievable, if you have a backup of your data, you won't be crying your heart out later on on the trip. 
5. Don't Carry Too Much Confidential Data
Let's face it, traveling is for getting your mind and soul refreshed. Not to do the whole work life in it. Yes, you can reply to some emails and do a little work, but that doesn't mean you have to carry your secret idea that will change the course of history! 
Keep confidential data at your home. Don't take it with you on the trip overseas. 
6. Turn On 2 Step Authentication on Your Device and Account
Two-step authentication is one of the best ways to keep all your devices and accounts safe. As more and more apps and software are including this service in them, use them as much as you can. 
So no matter if your device is lost or connected to an unsafe connection, it will require a two-step authentication to log in to your personal account. And without that, no one gets access to it. 
Subscribe

to our newsletter

& plug into

the world of technology