Are you stuck with the Outlook Avast add-in error and couldn't find proper solutions? 
The good news is that you have come to the right place. In this entire article, I will discuss all the possible angles of the problem you have faced with the proper solutions. 
After following the solutions, you will not need to go here and there to get rid of the error. Let's explore. 
What is the Avast add-in?
Outlook avast add-in is a web browser security plugin that protects against email viruses. It works for real-time online viruses as well as blocks scams and trackers immediately. It also secures your valuable data.
Outlook Avast Add-in Error
The overprotective nature of the Avast antivirus plugin sometimes creates some issues such as 
Runtime error
Outlook slowly opens or shutdown very slowly
It may hang frequently
As this plugin ensures its user's sensitive information is risk-free, it constantly checks your every incoming and outgoing email. So, if it detects any threat, it will immediately block that email. As a result, you may face the mentioned compatibility issues.
How to Fix 'Outlook Avast Add-in Error'
Whatever the reason is, the error is solvable. I will discuss the fixes in detail below. Before that, let's have a check the list first. 
Fix 1: Disable Avast add-in Outlook
Fix 2: Repair Outlook 
Fix 1: Disable Avast Add-in Outlook
If you are facing interference of Avast in the MS Outlook mailing operation by 'runtime error', you will have to disable Avast from Outlook to fix this error. 
So, you may ask-
How do I Disable Avast Add-in Outlook?
Disable process is easy to apply. You have just to follow the steps mentioned below.
Step 1
Firstly, you have to press Windows and 'R' keys together. Consequently, the 'Run' will appear on the screen. Then type 'outlook.exe' in the 'Open-box and hit the 'Ok' to open Outlook.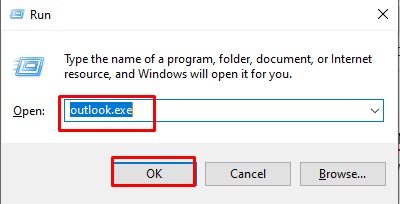 Step 2 
Then in the top-left corner, you will find a button named 'File'. You have to enter the option. Then the 'Add-ins' option will be visible in the appeared list. You need to work with the option.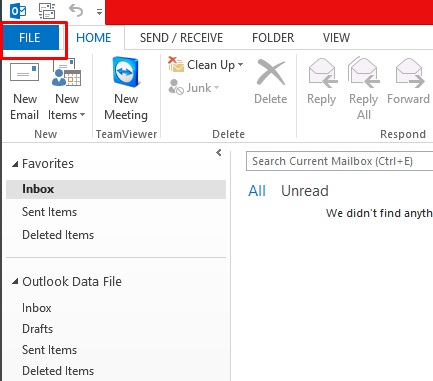 Step 3 
You will find a list after clicking 'Add-ins'. Now you have to select 'Avast Outlook' add-ins and click on the 'Go' button.
Step 4 
After that select the 'COM Add-Ins' and 'Remove buttons'. Click 'OK' to remove the Avast Outlook plugin and exit the window. 
In the end, you need to restart your windows to apply the changes you make. Then check the existence of the error. Hopefully, you will get rid of the error. 
Fix 2: Repair Outlook 
Sometimes, you may need to reinstall Outlook to resolve the error. You can follow the below steps to do so. 
Step 1
Again, you need the 'Run' access. While the window appears, you have to type 'appwiz.cpl' on the 'Open' box. Then click 'Ok'. As a result, you will be prompted to the 'Programs and Features' window.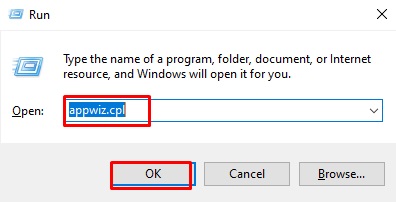 Step 2
Then, select 'Microsoft Office' and click the 'Change' option. Consequently, a new window will pop up.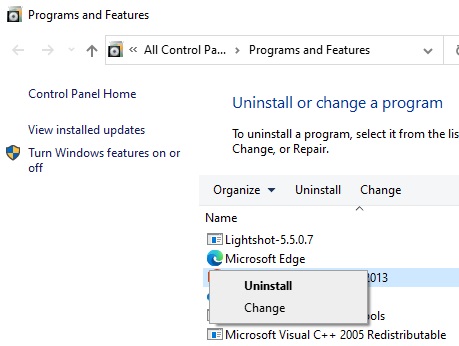 Step 3
Finally, choose the 'Repair' option and click on the below 'Continue' tab. Then, you have to wait to complete the process. After completing the process, you have to restart your system.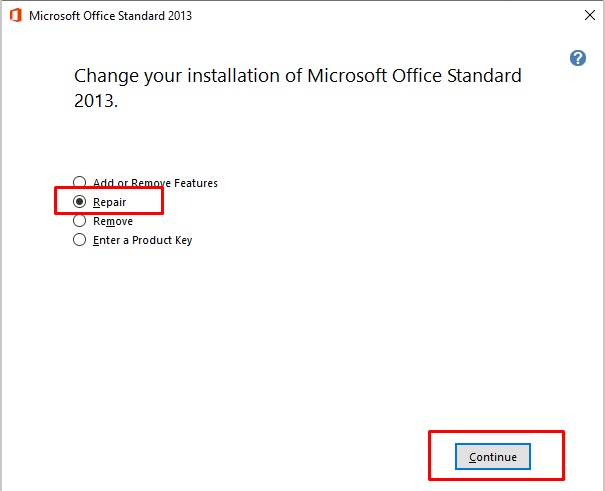 Frequently Asked Questions (FAQs)
Is Avast Add-in Safe to Use?
Avast is safe to use as it is not spam. If one uses both Microsoft Outlook and Avast then it is wise to use an Avast plugin or add-in as all Avast has a very powerful shield feature which is known as the 'Mail shield feature' to protect your email from various attacks. The Avast plugin will scan your incoming and outgoing messages continuously and if they contain any threat to your system, the advanced feature of the Mail shield will solve it and will keep your system virus-free.
Does Avast Interfere with Outlook?
Avast often interferes with MS Outlook mailing operations. Usually, the Mail Shield feature is responsible for this interference. Avast will immediately block your email if it finds any spam or threats and detects any risk to your information. To get rid of Avast interference, you have to disable your Avast plugin from outlook and make your email process faster.
Is Avast Free for Commercial Use?
A free version of Avast antivirus solutions is mainly licensed for personal use only, these free versions are not legal for commercial use. A freeware business product licensed by Avast 'Avast Business pro plus' is best for commercial users because it gives you 100% web security of your commercial information.
Final Words
Thus, I hope that you would get rid of the Outlook Avast add-in error after exploring the guidelines provided in this article.