During a security audit of the Android smartphone OS in September, Mullvad, an open-source commercial VPN provider, discovered that it was exposing connection data whenever a device was connected to Wi-Fi, even when the VPN was activated. Android explains that this is the product's default behavior and isn't eager to give a solution. A hostile hacker might use this flaw to recognize a high-risk customer's activity and locate the device's location through Wi-Fi.
That said, it is more crucial now than before to use a VPN to prevent your data from leaking. And if you are looking for a safe free VPN for Android, always consult experts' advice first. But before that, there are a couple of questions to be addressed; will these Android VPN breaches have any effect on your VPN utilization? And can you avoid them?
Let's get started.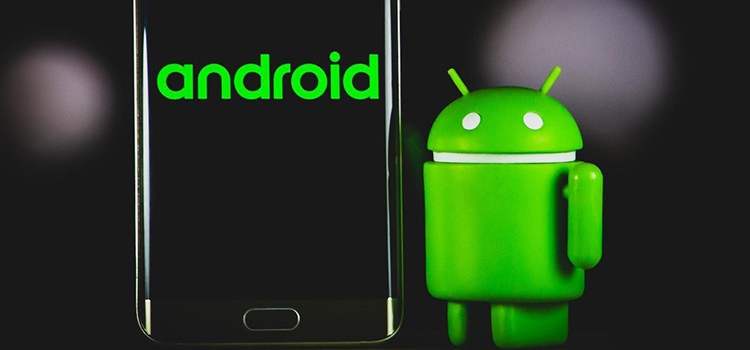 What Information is Leaking?
The problem with Android VPN breaches is that they are caused by native system connection checks.
Connection checks are short, automatic data exchanges that allow programs to verify a person's device's network information. They frequently aid in the prompt retrieval of fresh notifications or in ensuring that data is just not sent to a server before it is linked to the internet.
The person performing the connection check server can observe and evaluate it, as well as anybody else who is on network traffic. This implies that a network risk can know more than simply the kind of device linked to the network; it may also detect the user's exact location and true IP via their Wi-Fi entry point.
Even if you use the "Block connections without VPN" option, there are certain Android operating system programs with connection check functions that will be able to get around the VPN secure connection. This problem is only exacerbated by the given fact that Android provides this function in its configurations, causing users to feel that it really makes a VPN connection secure when it does not.
What is the Reason Behind its Leaking?
It's a question worth million-dollar, right? However, this seems to be Android's standard practice.
According to a Google expert, Android's network connection services tests are "functioning as planned." The expert added that no repair is required so:
The data of these connection tests may be used by a VPN to guarantee that its customers can access the internet.
VPNs can provide split tunneling so that some traffic transits over the basic connection while others use the VPN.
Some apps exploit administrative privileges to circumvent VPNs, which are required for their functioning.
To put it another way, "it's not really a defect, it's a quality."
The output from these connection checks now has a variety of acceptable use scenarios. The default configuration for connection in Android is rational. However, we believe that enabling the option in Android to deactivate connectivity tests, or reroute them through a VPN connection, is a more useful solution. Particularly for those hacked or exposed to high-risk threat scenarios.
Who Is Likely to Be Affected the Most by These Android Vpn Leaks?
Given that there is no mechanism to stop Android leaks on Wi-Fi connections. The main worry is Android devices' privacy being compromised while accessing public Wi-Fi as network managers may notice that a machine is connected to the internet and can utilize the entry point to determine its geo-location.
Many people who employ a VPN on a regular basis for anonymity and cybersecurity at coffee shops and airports are not likely to be affected by this incident. It takes a determined effort from a system administrator or highly skilled hacker to employ connectivity tests on someone in order to determine their whereabouts.
But it doesn't imply there's no danger.
This kind of Android VPN breach may pose serious harm to those in top positions. Journalists, politicians, academics, activists, and also CEOs have far more to worry about because of this breach, especially those who live in tense political regions.
VPNs are designed to ensure that connections that utilize them secure internet data and disguise users' IPS from snoopers. This is what enables high-risk clients who are aware of the need for additional protection to obtain one.
Can I Prevent Android VPN Leaks?
Sadly, even premium VPNs are unable to repair Android leaks at the OS level. Furthermore, Android users have relatively limited alternatives for preventing these connectivity breaches. 
If you use your Android VPN for basic anonymity and Wi-Fi data protection, you will not notice any threat or damage from these connectivity checks circumventing it. There is, however, a technique to help reduce the problem for those individuals who face higher risks owing to their location and role.
Switch to a New OS
GrapheneOS is an Android-based distribution that allows users to deactivate connection checks directly within their mobile OS. Studies suggest that these two don't work that way. Nevertheless, installing a completely new OS and beginning from scratch is indeed a lot to demand from Android users.
Why is using an Android VPN still significant?
Although the Android VPN breaches will hinder a small group of people, so many Android users will remain unaffected.
VPNs are used by people to preserve their privacy when using public Wi-Fi, to protect their personal info from ISPs who may exploit it for commercial gain, and to avoid surveillance. When using Android VPN for basic anonymity and Wi-Fi data protection, the majority of clients will not notice any danger or damage from these connectivity checks circumventing it. The connection evaluations that escape outside of a VPN connection are extremely personalized, avoidable in some cases, and don't impede the VPN's primary function.
Since Android has a few security and privacy issues, VPNs significantly improve the privacy and safety of your digital data. If you want Android to solve these issues, you can reach them directly and register your concern.