9 Better Ways to Store Digital Photo Files
Capturing precious moments in digital photographs is one of the best things about the digital age. However, it can be devastating to lose your digital photos due to technical issues or theft. 
Digital photo files are vulnerable to loss and damage, hence, it is necessary to store them safely, so you can enjoy them for years to come. Here are nine better ways to store digital photo files.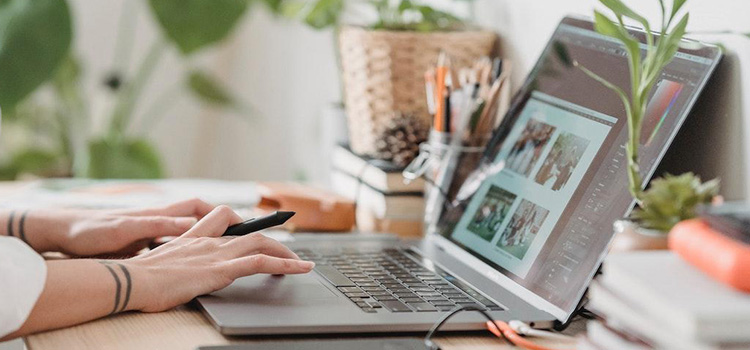 1. Take Advantage of Cloud Storage
One of the best ways to store digital photos is by using cloud storage services like Dropbox, Google Photos, and iCloud. These websites offer free storage options and automatically back up your photos when you sign in with your account. 
In addition, cloud storage services allow you to access your digital photos anytime and anywhere from any device with an internet connection. Plus, your files are secure, encrypted, and protected from other online threats.
2. Convert into PDF
Another simple way to store your digital photo files is by converting them into PDF files using a program like Soda PDF. PDF is easily accessible, searchable, and less prone to damage than JPEG. Converting your photos to PDF files also compresses the photos, making them take up less storage space. 
Plus, you can protect your PDF files with a password or use data encryption software for better security.
3. Use External Hard Drives
Investing in an external hard drive is another safe way to store your digital photos. External hard drives are a convenient and reliable option for bulk storage and backup. External hard drives like Western 
Digital and Seagate are popular brands that offer multiple storage options and data encryption features. You can back up all your digital photo files directly onto the external hard drive and keep them safe from theft, power outages, computer crashes, and other risks.
4. Employ Encryption Software
Encrypting your digital photo files is an effective way to protect your files from cybercriminals. Data encryption software like VeraCrypt and AxCrypt provide advanced security features to prevent unauthorized access to your photo files. 
Encrypted files require a password to be entered before access, which means that hackers will not be able to read your files, even if they get hold of them by any means.
5. Archive Your Photos onto DVDs
Although DVDs are historically archaic, they still have value today for archiving digital photo files. Burning your photo files directly onto DVDs provides safekeeping and an additional backup measure to ensure your photos' longevity. 
DVDs are also inexpensive, portable, and easily accessible on any computer with a DVD drive. However, there is a downside to using DVDs. They are more apt to damage, and you need to keep away from moisture, heat, and scratches.
6. Utilize Photo Printing Services
Printing out your digital photo files on high-quality paper is a great way to keep physical copies of your favorite photos. Online photo printing services like Shutterfly, and Walgreens offer excellent photo printing services at affordable prices. 
They offer a wide range of printing options like canvas prints, photo books, and wall art to choose from. Printing out your digital photos ensures they are safe from data loss, and you have physical copies to hold onto.
7. Use a NAS Device
A Network Attached Storage (NAS) device is a dedicated device with its own IP address that acts as a personal cloud server in your home network. NAS devices are excellent for storing large quantities of digital photo files.
They offer robust data protection features, including redundancy, in which your data is stored in two different places. In case one hard drive fails, your digital photos are safe on the other drive. Brands like Synology and QNAP offer high-quality NAS devices.
8. Set Up an FTP Server
Setting up an FTP (File Transfer Protocol) server is another method for securely storing digital photo files. An FTP server allows you to upload, download, and access your digital photos from anywhere on any device with an internet connection.
It's like having your cloud storage, giving you full control over your digital photos.
9. Maintain a Regular Backup Schedule
Preserving your digital photo files requires more than just storing them in various mediums. It's equally vital to maintain a regular backup schedule to ensure your photos remain intact. Depending on how frequently you add new photos, you might want to schedule backups on a weekly or monthly basis.
Automated backup tools and software can help with this. These tools regularly scan your designated folders for new photos and automatically back them up to your chosen storage medium – be it cloud storage, an external hard drive, or a NAS device.
Remember, the key to preventing digital photo loss is redundancy – always have more than one copy of your pictures in different locations. 
Subscribe

to our newsletter

& plug into

the world of technology