Contacts, texts, and emails, and other key information like music, images, and videos, are all stored on the iPhone. As a result, if your iPhone is lost or damaged, it will cause significant distress and difficulty. Whenever your iPad has been damaged or destroyed, you can track and locate a misplaced iPhone without the use of Find My iPhone. So, how to track iPhone without find my iPhone? If you are interested to know how you can track iPhone's location with an Android, then check this article.
Method 1: Using Google Timeline
Step 1: First, you have to enter https://www.google.com/maps/timeline into your browser to access the Google Timeline webpage For tracking purposes, Google Timeline displays a map that shows all location information received through your iPhone.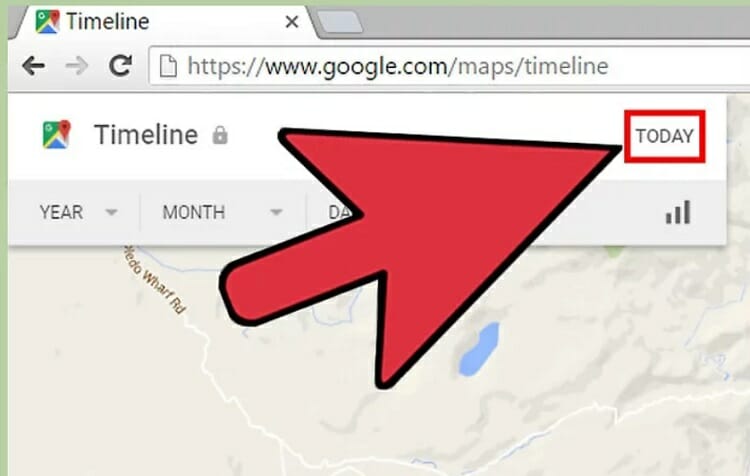 This strategy is only effective if your iPhone's position tracking and history features are activated. When these functions are not activated, follow the instructions to detect your iPhone by a new process.
Step 2: To access Google Timeline today, go to the upper left side and click on "Today". The first most current timeline from your iPhone will appear on the left-hand sidebar of your computer.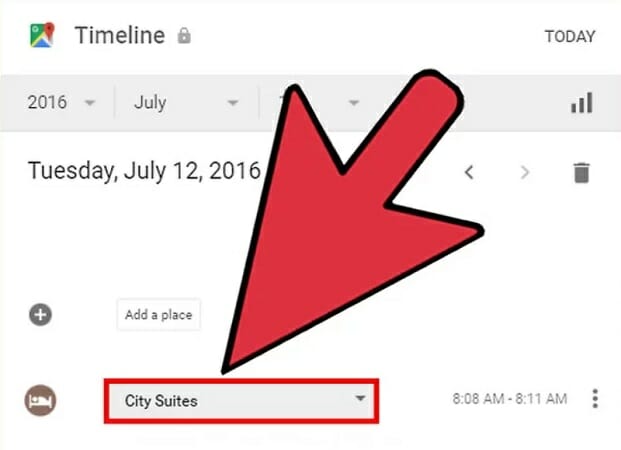 Step 3: Locate your iPhone's last recorded location by scrolling down to the end of the timeline. Look at where the iPhone is located in History to see if it's rolling or if it's lying stationary. The location of your iPhone might help establish whether it is just missing or if it is in motion.
Step 4: Detect your iPhone by referring to the maps presented. To determine the exact location of the iPhone, Google Maps utilizes GPS technology.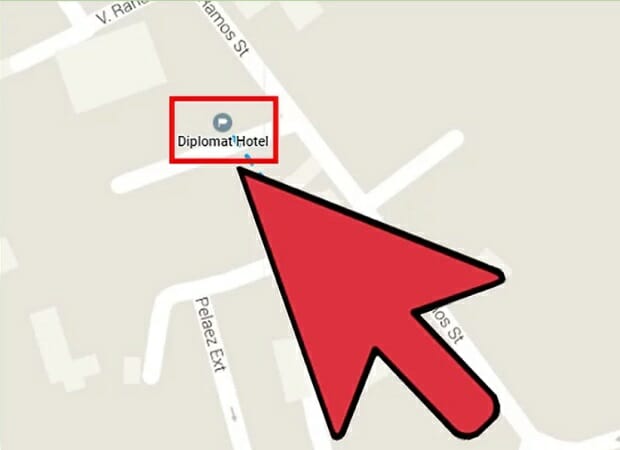 Method 2: Using GPS Tracking Apps
Step 1: Access the GPS tracking system that you recently launched on the iPhone by opening an Official app and going to the official site. Access the Browser platform of the app by logging in with the passwords you provided when you first downloaded the application on your iPhone.
Step 2: Use GPS tracking software to monitor and detect your iPhone by following the directions on the screen. Several Tracking devices apps give you lots of additional information regarding your iPhone's behavior, including historical whereabouts, emails and texts sent, mobile phones made, and much more.
Step 3: To receive further guidance and help in tracing the iPhone through using software, please feel free to contact the developer. Apple does not allow third-party Tracking devices programs; only their developers do.
Method 3: Using an Apple Watch
Step 1: Ensure that your Apple Watch is connected to the same iPhone's network. The Smartwatch and iPhone have to be linked to the very same Wi-Fi or over Bluetooth to work together.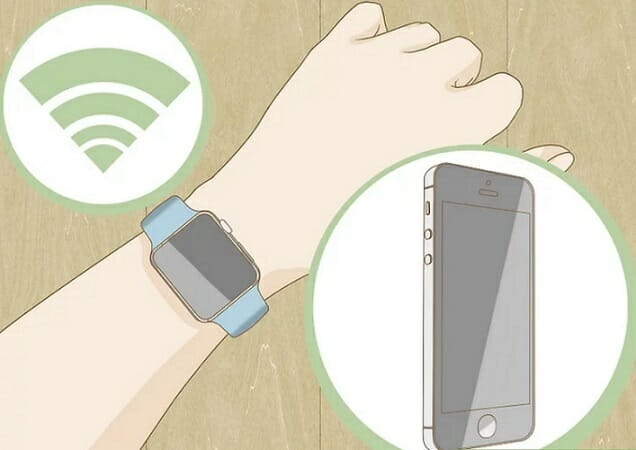 Step 2: Slide up from the bottom of the Apple watch screen. The Glances option is displayed as a result of this action.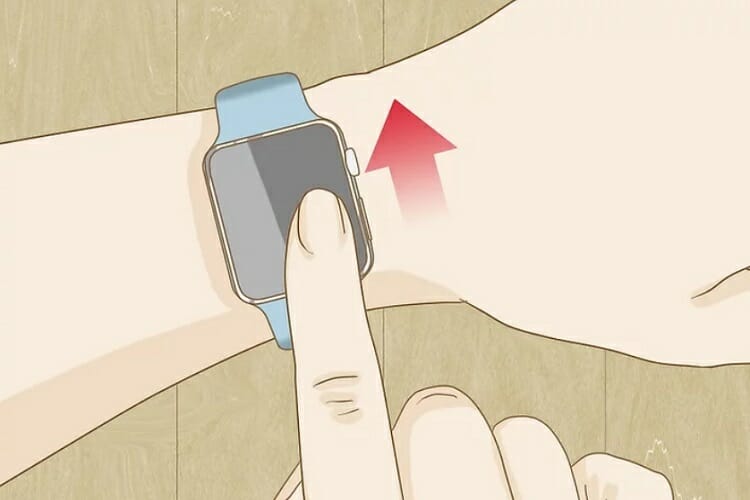 Step 3: To use the "ping" feature, press the "ping" button. Flight mode, Silent mode, and Do not disturb mode are all accessible via this button, which is positioned below the other three. If you press the ping key on the iPhones, your device will produce a brief blocking sound to assist you in locating it, although if the mute mode is activated.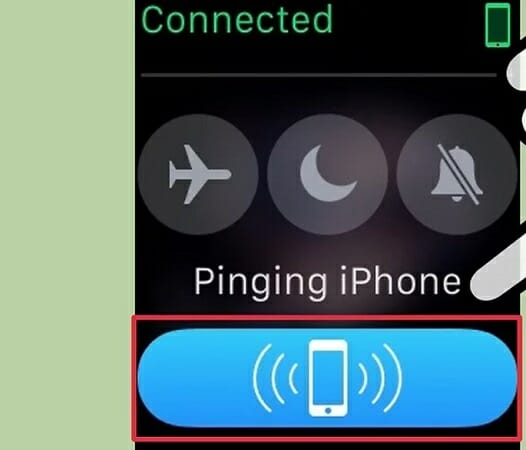 Step 4: Start to click the ping icon as many times as necessary to detect your iPhone inside the vicinity. To make the iPhone's LED light blink, press and hold the pinging key for a few seconds. If having trouble finding your iPhone at night or even in the darkness, this feature might be really useful.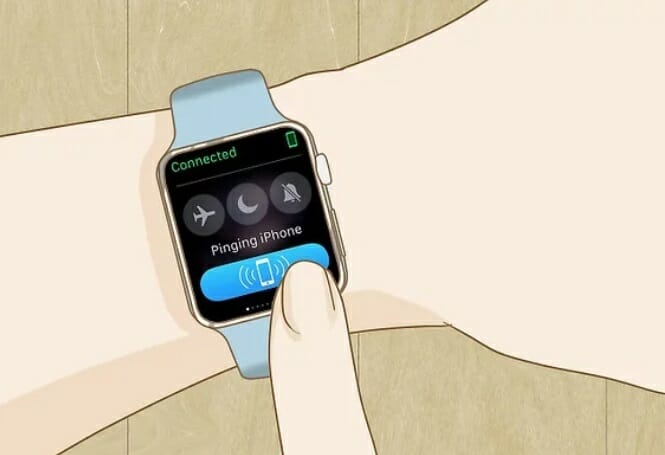 Method 4: Locate Lost iPhone by Apps
FoneHome ensures the recovery of lost iPhones and the location of stolen iPhones, as well as the prevention of important data.
Step 1: First, install the FoneHome on a fresh phone or tablet whatever you are using.
Step 2: To continue, you must enter the sign-in information from the missing iPhone. 
Step 3: To save all the changes that you have made, hit on the login option and then click on "OK". 
Step 4: Following your login, you can check where you are now located.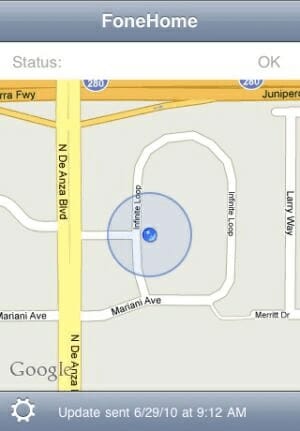 To identify its position, iHound makes use of a variety of important location GPS, and Internet signals, and real-time GPS that are incorporated into your gadgets. Apart from that, if your iPhone is lost or destroyed, it will give you a push notification that will sound a loud alert. Furthermore, this program is not available to free; you must spend around $3.99 to download and use it.
Step 1: To log in to this application, enter your email address and password. then click on "Submit." 
Step 2: If you want to start protecting your iPhone right now, close this app by clicking the "Home" icon and then re-open it. 
Step 3: Then, navigate to the official website of iHound and login in by using your id, and then hit on "Track Device" to track your missing iPhone.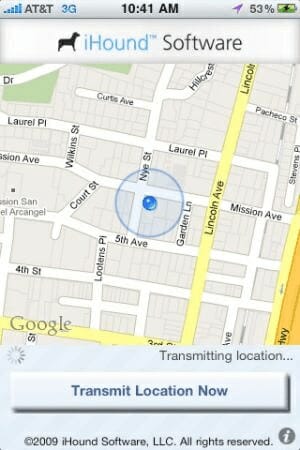 Method 5: Trying Other Methods
Step 1: Dial your telephone number. Try phoning your lost iPhone from a landline or even a relative's phone. The phone may beep if it's close to you.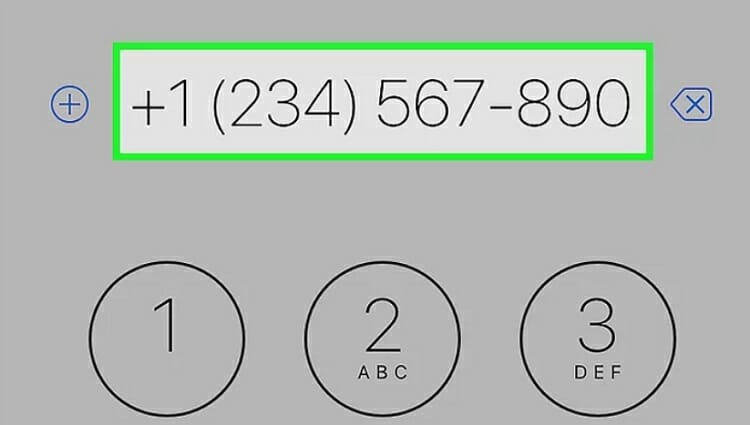 Step 2: You'll need to go from place to place while you're on the phone. There is an online service called ICantFindMyPhone.com that can be used by those without access to that other phone. This service will contact your mobile for you if you provide your contact information.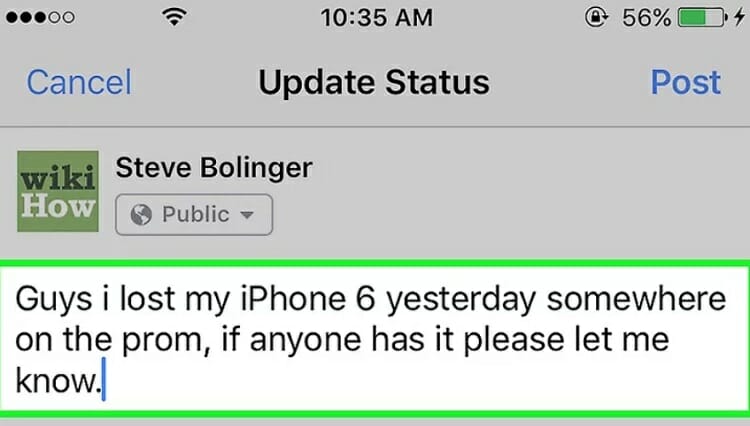 Step 3: Check difficult-to-reach areas. Utilize a platform to spread the word about your business. Let others know that your iPhone is gone on Twitter, Linkedin, Instagram, and any other social media sites that you use. 
Step 4: If you're unsure, check with your local law enforcement. Losing your iPhone near a police station or lost item station could result in a beneficial outcome.
Step 5: It's better to check your device as lost as well. The security officer will need your iPhone's Activation code if you notice it missing. This will allow you to trace your phone if it is acquired by others in the future.
Step 6: Try using the Lost phone internet directory to find a phone number. Insert your IMEI number into the Lost phone database on this page. Search the Lost phone database.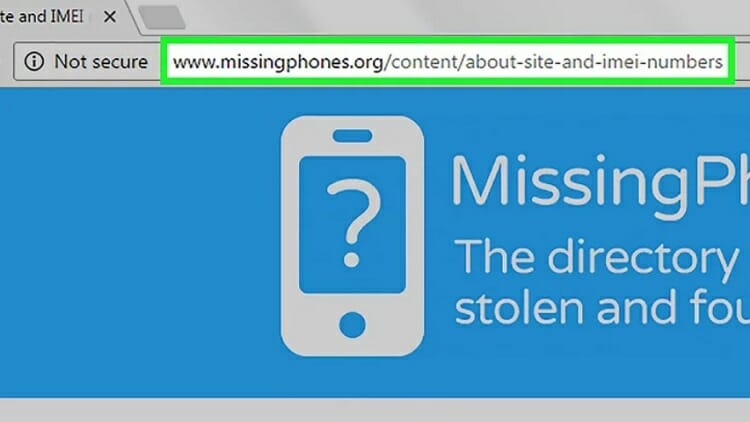 Step 7: If the phone has been lost for good, inform your provider immediately. Please call your service provider as early as you can when the phone was stolen and you think it won't be found.
Step 8: Many providers will enable you to disable service for some time if you believe you will be able to reclaim your phone within a short amount of time. Your iPhone may have been stolen, in which case you should reject any changes made.
Method 6: Track Lost iPhone with IMEI Number
This unique 15-digit identification number is assigned to iPhones as well as other cell devices. This number is usually found on the official packaging of the item being sold. Another option is to look for the file on your iCloud account or a mac os on another network. The IMEI number cannot be changed more than once, yet the SIM card can be changed several times.
It's possible to track a missing iPhone even though it's switched off by notifying your networking supplier and asking that to submit your IMEI number here to the grey list of an IMEI directory.
Don't forget to provide the security official with your IMEI number as well; this way, you'll be informed if the iPhone is recovered. Submitting the IMEI number to several IMEI registries on the Web is another way to see whether you get lucky.
Conclusion
So, how to track iPhone without find my iPhone? If you want to track your iPhone without find my iPhone, there are some methods are described to do this. You just have to follow the steps of different methods and detect your missing iPhone very easily.