Is your home network down? Or, you are outside of the home, and you are run out of mobile data pack but your friend does have; you badly need to be online at that moment. Think of another scenario when you want to get access to the internet from multi-devices but only one device has the luxury of the internet. Not to mention, any of the family members demanding your phone for sending an e-mail; however, you are busy too with the phone. 
How do you solve all these practical issues in our day-to-day life regarding access to networking? In fact, you can actually be relieved from these problems with a couple of touches and clicks on the phone. There exists magic called 'Personal Hotspot' in almost every smartphone which can easily be used for sharing data. Stay with me in the analysis of personal hotspot- what it is; what the pros or the cons are; what the function is and whatnot.
What is Personal Hotspot?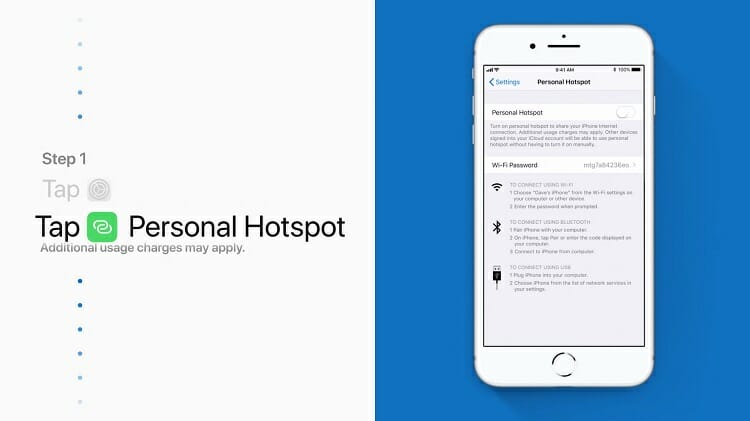 Personal hotspot is the technology used in most Android and IOS smartphones for providing primarily a Wi-Fi connection between devices. Your smartphone actually is transformed into a router and modem through this technology. The manufacturers use IEEE 802.11 standard for creating Wi-Fi-based networking on your device.
The devices can actually be connected via three methods- portable Wi-Fi, Bluetooth tethering, and USB tethering. You can share the data pack of yours with your friends or family by turning on any of the three options. The target devices also need to have the hotspot technology incorporated, and also either Wi-Fi (which is the most popular) or Bluetooth must be turned on; another way is connecting by USB cable.
Which Devices Can Use Personal Hotspot?
Almost all of the new generation devices have the capability of using personal hotspots. Your smartphone, laptop computer, notebook, computer, tablet even game console can be put together under the same network via hotspot. You can share internet data from your PC to phone, or phone to PC, or phone to phone in a jiffy. It does not matter if you have an Android device or iPhone; Samsung or Motorola; Huawei or Xiao MI- all the companies use personal hotspot technology on their devices. But remember the most important thing; the devices must be remained closer to each other- at the Wi-Fi distance.
How to Use Personal Hotspot? 
You can easily turn on the hotspot from your phone from the settings option. The process may vary from device to device through the differences are minor. I will show you how to use a personal hotspot for sharing data with a Huawei phone; if your device is from another company, still you can read this because it is more or less the same for every phone.
Suppose, you have a monthly data pack already bought on your phone. Your certain colleague badly in need of an internet connection but he does not have it right now. He asks for a hotspot. Now, follow what should you do.
Step 1: Go to the settings option. Then click on more options (this is the case for most devices). You may find out hotspot option directly from the settings menu on some of the phones.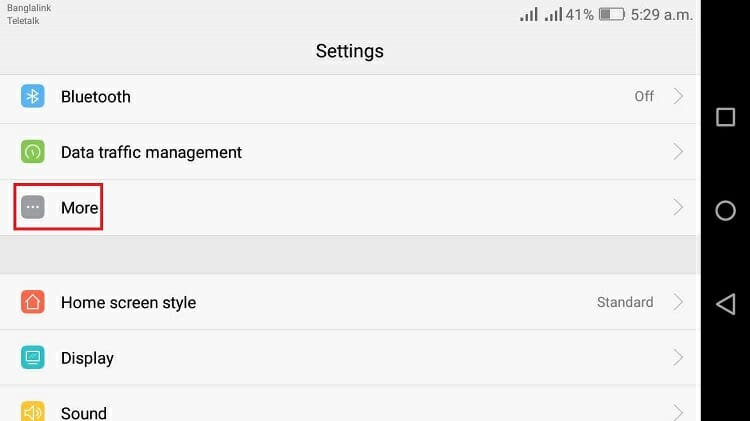 Step 2: Now you will definitely see tethering and portable hotspot. Hit it.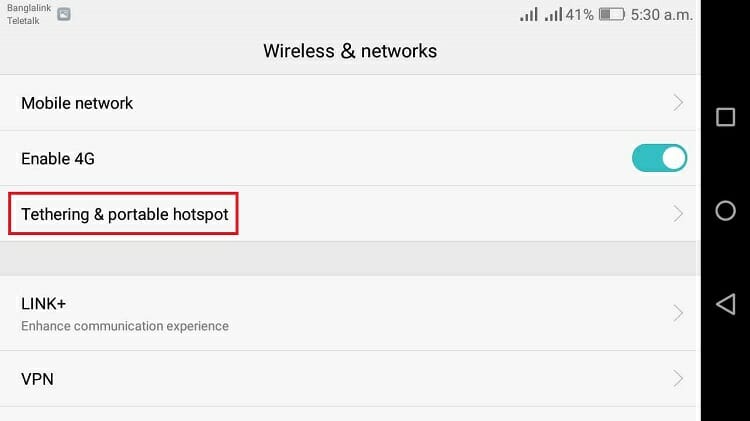 Step 3: Now you will find the three options I had mentioned earlier. Use a portable Wi-Fi hotspot because using Bluetooth or USB tethering may not be convenient.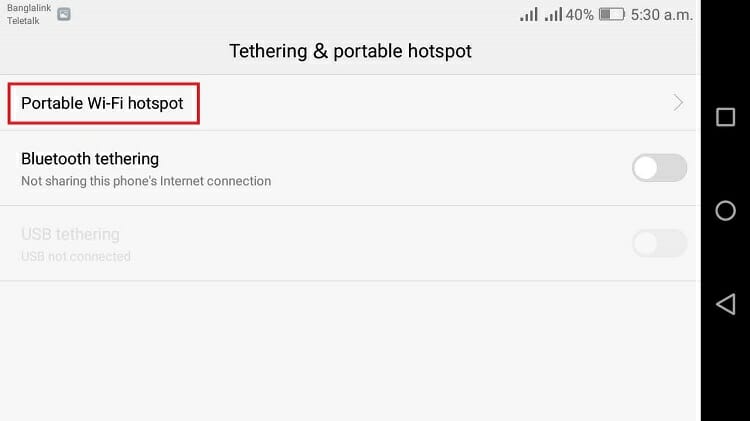 Step 4: Turn on the indicated sign and the hotspot starts. You can set a password of at least 8 characters as well as renaming the hotspot. Data limit can be set as you do not want to finish up the data package. The device list helps you for quick connection in the future.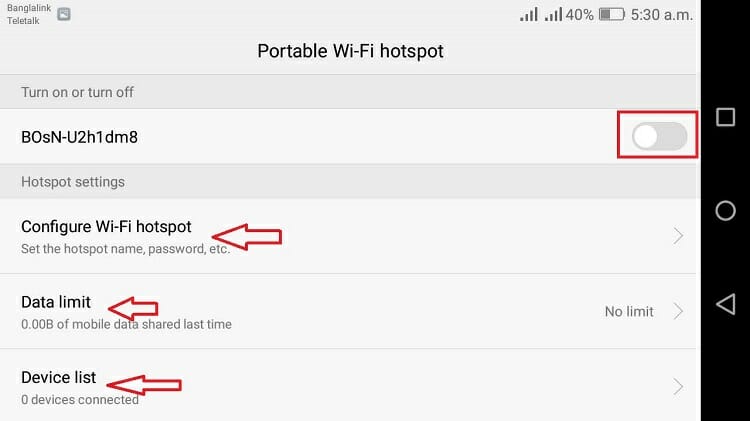 Now that you have turned on the hotspot from your device, tell your colleague to turn on his Wi-Fi. Then you have to put in the password that you created or that was given by default on his phone. Thus the devices are connected. You can simply turn off the hotspot in the same way once data transfer is no longer required. You can also get access to hotspot and Wi-Fi options very easily from the notification area of your device by pulling down the screen using the shortcut.
Is the Personal Hotspot Secured?
The answer is yes. You can be certain about the security matter as WPA encryption is used for providing a way so that any fishy device can be detected and ignored. No fraud can use your hotspot with this new technology. However, to ensure protection from your side, do not forget to use a strong password containing numbers, marks, smaller and upper case letters.
Advantages of Personal Hotspot
The benefits of using personal hotspot are-
Up to 8-10 devices can be connected at a time via a personal hotspot.
Data of a single device can be transmitted to other devices saving extra data charge for the others.
4G network works flawlessly in transferring and receiving bandwidth. The newly arrived 5G network provides even more quality for the hotspot.
You can be online via hotspot from any sort of place whether it is an office, road, car, home, or even from the hill.
Any additional device, equipment, or wire is not required as your phone becomes the Wi-Fi router. That's why it is called a portable hotspot.
Disadvantages of Personal Hotspot
There is literally no subject that exists on earth without some issues. Here are the disadvantages of using the hotspot-
After using a certain amount of data via hotspot, the data transmission becomes slow. The limit is generally from 10 to 100 GB depending on the devices.
Using a personal hotspot may drain your battery life faster.
Personal hotspots cannot be a substitute for mobile data or broadband internet. The usage is limited.
Conclusion
Amidst some of the cons of using a personal hotspot, it is really helpful for short time internet access. This technology has gained tremendous popularity in recent times. Hopefully, the article was helpful in understanding the personal hotspot in detail.